Sony Xperia Z4v isn't coming to America, or anywhere else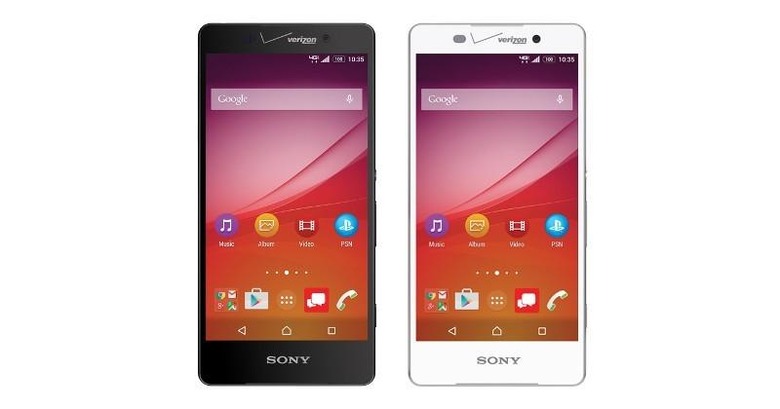 Last June, Verizon announced that a certain Sony Xperia Z4v smartphone would be landing on the country's shores sometime by August. That month has come and gone with no word, whisper, or even shadow of the strange beast. And now we know why. Updating its announcement, Verizon reveals that they are scrapping the Verizon-exclusive Sony smartphone completely. But that is probably for the best. Considering what the Xperia Z4v is based on, it might have done the carrier more harm than good if it pushed through.
Starting with the Xperia Z3v, Verizon and Sony have started to put out exclusive devices pretty much like the deal that Verizon has with Motorola over the DROID line. Unlike DROIDs, however, the 'v' smartphones are mostly just specially branded versions instead of substantially different models. The Xperia Z4v would have been the second in the series if not for this sudden cancellation.
While Verizon doesn't give a reason for the change of plans, we can pretty much guess why. As the name suggests, the Xperia Z4v is based on the Xperia Z4 launched in Japan and known as the Xperia Z3+ elsewhere. While the smartphone bore a high resolution QHD display, it become Sony's most maligned model because of reported overheating issues courtesy of the Qualcomm Snapdragon 810. Not exactly a high point in Sony's mobile history and would have tarnished Verizon's reputation.
Of course, by now the issue is moot. Sony has already unveiled the Xperia Z5, along with the Xperia Z5 Compact and the Xperia Z5 Premium. While the jury is still out on whether Sony has finally resolved the thermal problems in this latest generation, things are looking promising, especially as far as mobile photography is concerned. That said, Verizon hasn't yet confirmed if it will carry any or all of those three smartphones, but in its Xperia Z4v cancellation update, it claims to be committed to supporting Sony's portfolio, hinting that it could be a possibility soon.
SOURCE: Verizon