Sony Xperia Z3 specs revealed by TENAA certification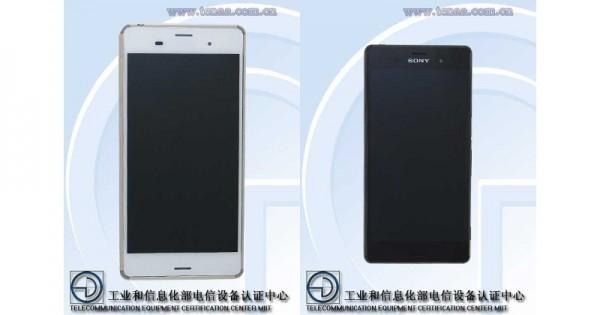 Less than two weeks to go and we will finally see what Sony really has up its sleeve for its flagship for the second half of the year. But even before that day arrives, we might already know everything there is to know about the Xperia Z3, thanks to very detailed information for the Sony L55t and L55u coming from TENAA, China's equivalent to the US' FCC.
The L55t and L55u are believed to be variants of Sony's next flagship. The L55t only boasts of GSM/TD-LTE/TD-SCDMA while the L55u adds WCDMA into the mix. In all other aspects, however, they are pretty much the same. The Sony Xperia Z3 is noted to run on a 2.5 GHz quad-core processor, most likely the Snapdragon 801, and has 3 GB of RAM. The display is a 5.2 incher with a resolution of 1920x1080, which is exactly the same as the current Xperia Z2 and only 0.2 inches larger than the Xperia Z1. Internal storage is capped at 16 GB but the microSD card slot can handled up to 128 GB. It runs on Android 4.4 out of the box, though the exact version number isn't given.
Those hoping for a significant improvement from Sony's previous Xperia flagships might once again be disappointed. The rear camera seems to be stuck at 20.7 megapixels, probably the maximum sensor size that Sony can technically fit into that small space. The front-facing one remains at 2 megapixels as well. There doesn't seem to be any additional sensors found on board aside from the usual gyro, proximity, and ambient sensors. So those wishing for health-related features might just want to wait for the Sony Smartwatch 3 also rumored to be unveiled next month.
It is somewhat interesting that the color options for the Xperia Z3 is noted to be white, black and amber, probably with a tint of gold. Gone is the purple that was quite peculiar to some of Sony's recent devices, especially the Xperia Z1 and the Xperia Z2. Not much else can be gleaned from this TENAA sighting, but the picture it paints might already be pretty disappointing for Sony fans expecting to see more from the manufacturer. That said, we will be crossing our fingers that the company will have more to show come IFA 2014 in September.