Sony Xperia XZ2 embraces curves, haptics and 4K HDR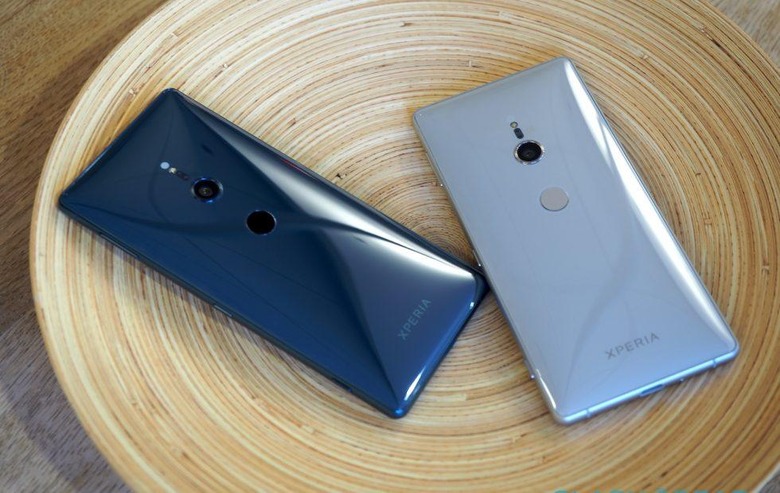 If the definition of madness is doing the same thing, over and over, and yet always expecting a different outcome, then Sony may have finally got the memo at MWC 2018. Here, it's revealed its latest Android 8.0 Oreo smartphones, the Sony Xperia XZ2 and its potent little sibling, the Xperia XZ2 Compact. Two handsets that finally suggest the phone-maker has seen the error of its ways.
Gone is the old, angular design of previous Xperia phones, replaced by a new, smoothed-off design language that Sony is referring to as "Ambient Flow." Apparently inspired by a water droplet, in the case of the Xperia XZ2 it takes two panes of 3D Gorilla Glass 5 and sandwiches them either side of a twist-resistant aluminum frame. The Xperia XZ2 Compact misses out on the rear glass, sadly, making do with curved polycarbonate instead. Both are IP68 water resistant.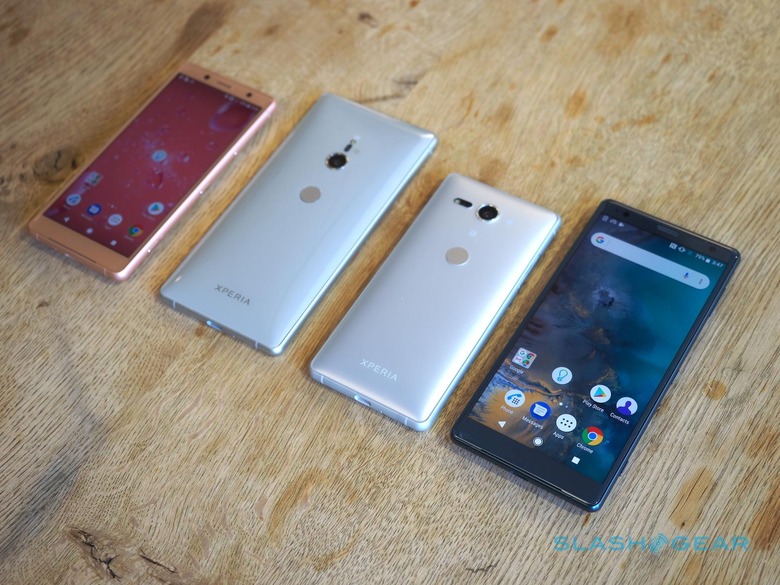 The Xperia XZ2 may be a departure from the Sony phones that came before it, but I can't help being reminded of some of Nokia's Lumia phones, the 925 particularly. That's no bad thing, mind. The combination of the softer edges and the dramatically reduced screen bezels leave the phone feeling leagues ahead of its Xperia XZ1 predecessor.
In fact, it's Sony's first smartphone with an 18:9 aspect display, a 5.7-inch panel on the Xperia XZ2 and a 5-inch panel on the XZ2 Compact. They're HDR screens too, borrowing technology from Sony's BRAVIA TVs, with SDR to HDR up-conversion that actually works surprisingly well. It'll support HDR content from Netflix, Amazon Prime Video, and YouTube as well.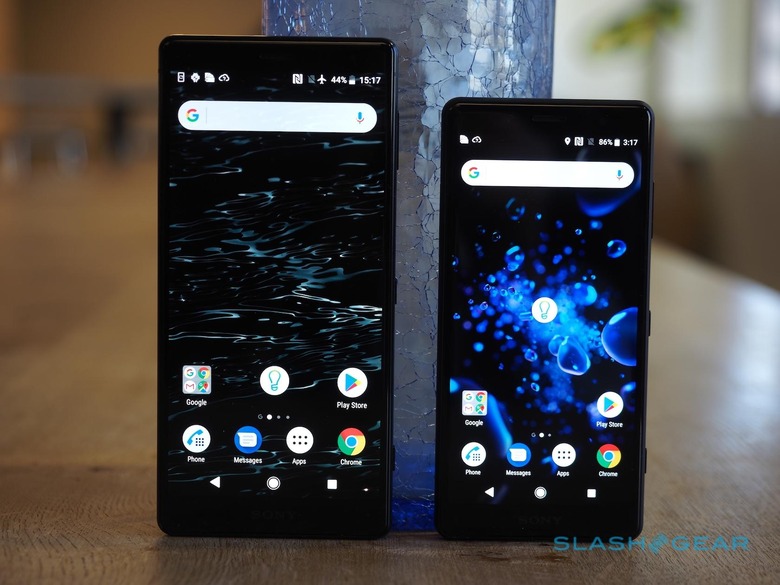 Sony has answered some of the criticisms of its old phones. The Xperia XZ2 and XZ2 Compact both get fingerprint sensors, sensibly placed beneath rather than alongside the cameras on the back. They use Qualcomm's latest Snapdragon 845 chipset, too, and both get a healthy 4 GB of memory and 64 GB of storage. Their microSD slots support up to 400 GB cards.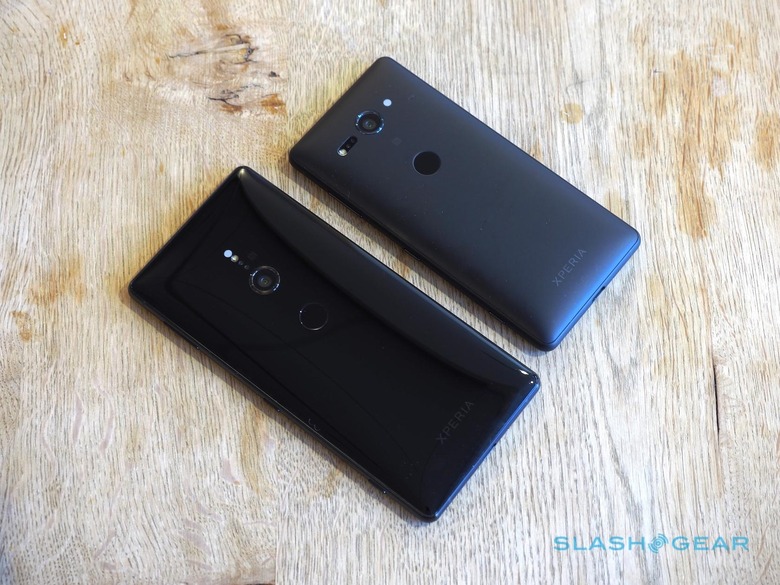 For once, there are minimal compromises involved in opting for the "Compact" version. In the case of the Xperia XZ2 Compact, you miss out on wireless charging for its 2,870 mAh battery – the regular Xperia XZ2 can use Qi to power up its 3,180 mAh pack – but still get stereo front speakers (said to be 20-percent louder than before), Gigabit LTE support, and Bluetooth 5.0. Indeed, if you're a Verizon fan the Xperia XZ2 Compact even has an advantage: unlike the regular XZ2, the Compact is certified for Verizon's network.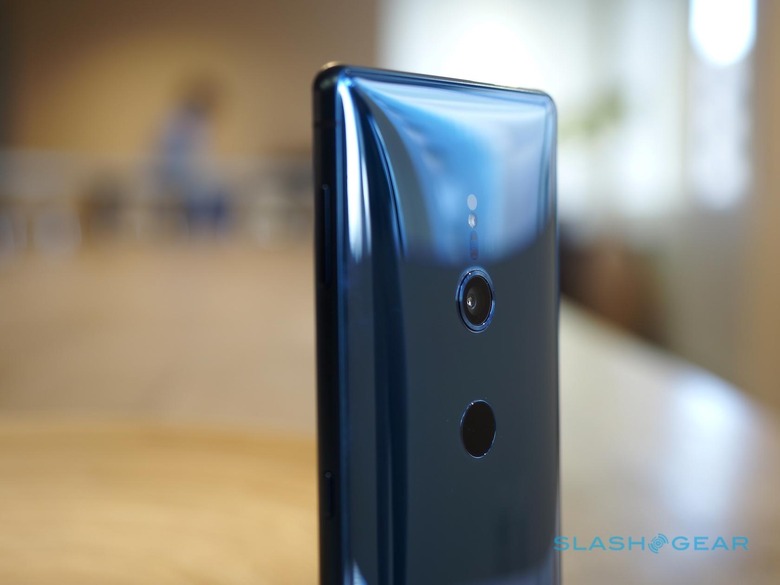 Both phones have a 19-megapixel Motion Eye camera on the rear, capable of ISO 12,800 in photo mode and ISO 4,000 in video mode. For the first time it'll capture 4K HDR video – the Xperia XZ1 could do 4K but not High Dynamic Range – and there's a new 940 fps Full HD super-slow-mo mode. The front camera is 5-megapixels and, also new for 2018, can now be used to create 3D scans, just like the rear camera. 3D render quality has been improved, with greater detail promised, and thanks to a deal with Facebook it should be easier to share those scans too.
The other big improvement you feel, rather than see. Sony calls it the Dynamic Vibration System, and it's basically the Xperia's version of Apple's Taptic Engine: a larger, beefed-up vibration motor. It offers a greater range of dynamic actuation, which effectively means Sony can offer more defined haptics, both when you tap on-screen and – by analyzing audio data – according to the music or game sound effects currently playing.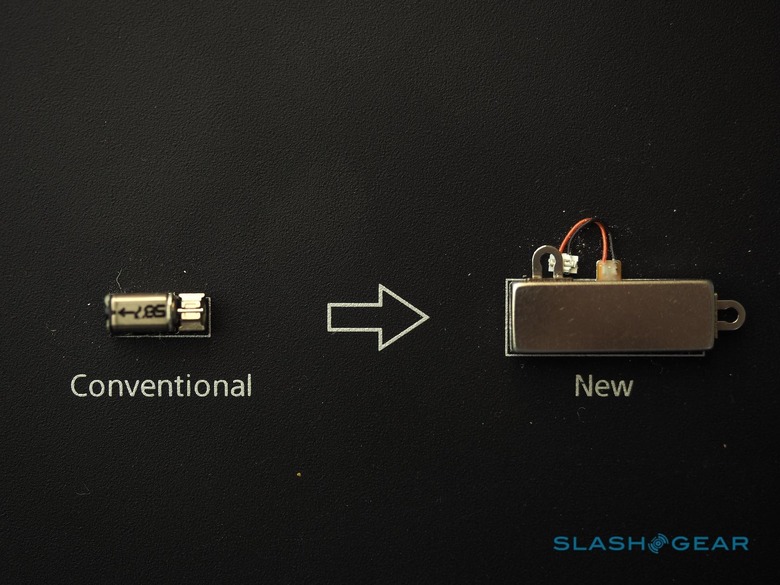 It sounds gimmicky, but it actually feels unexpectedly impressive. I played a quick game of Angry Birds, the Xperia XZ2 throbbing and pulsing as I fired them into the stacks of blocks and sent them all tumbling. Because it's based on audio, developers needn't do anything specific in order to have the new Dynamic Vibration System work. However, Sony has an API which app-makers will be able to use to better control the new motor if they so wish.
Sony tells me that, despite the physically larger size, the Dynamic Vibration System actually uses no more power than the old version. Unfortunately it's too big for the Xperia XZ2 Compact, which makes do with regular vibrations.
That's one frustration. The other is the absence of a 3.5mm headphone jack; instead, Sony will be including a USB-C adapter in the box with both phones, and a set of headphones. Other accessories will include a wireless charging dock for the Xperia XZ2.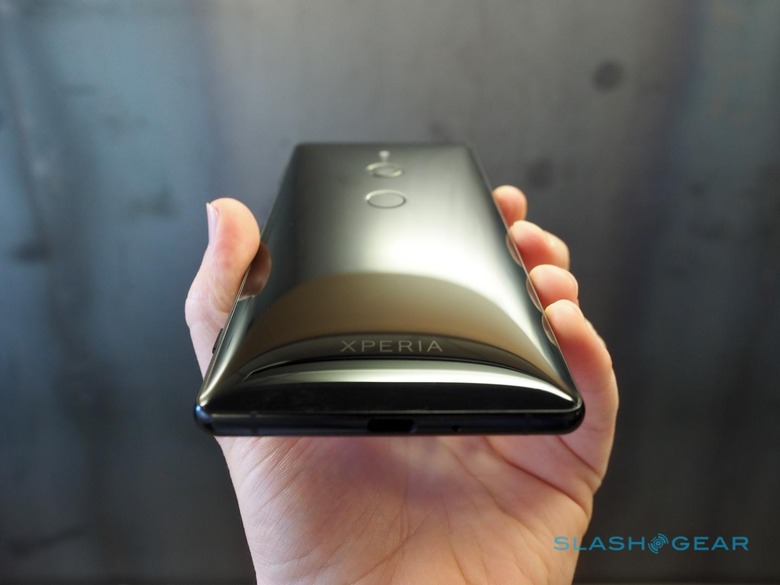 Sony says the Xperia XZ2 and Xperia XZ2 Compact will go on sale in late spring; pricing will be announced closer to release. As with previous Xperia devices, they won't be sold through carriers; Sony tells me that's a conscious decision, since buyers are increasingly familiar with the Xperia brand at retailers like Best Buy and Amazon. Whether that helps or hinders sales remains to be seen, but at least for 2018 there are no glaring examples of misguided decisions that will hold the new Xperia pair back from the outset.