Sony Xperia XZ DxOMark verdict: great but not prefect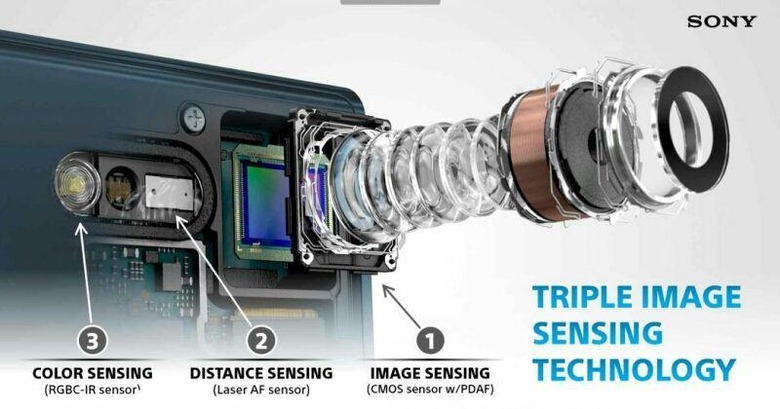 Many high-end smartphones are moving towards using dual cameras to achieve details and performance previously unattainable on mobile devices. Even Apple has jumped on that train. But just because you have two cameras doesn't mean you'll do better. That is something Sony tried to prove with the Xperia XZ and DxOMark seemingly agrees. With a score of 87, it has bested the likes of the Huawei Mate 9 and the LG V20 with their dual sensors. It still, however, falls short of beating the Google Pixel or even the Galaxy S7 edge.
For its new Xperia X line, Sony was continually advertising its new smart hybrid autofocus technology. This, in particularly, combined the technologies and benefits of Phase Detect AF, Contrast AF, and Laser AF. And, as far as DxOMark is concerned, that investment has paid off. The Xperia XZ's autofocus performed rather well even when recording video, usually the biggest weakness of smartphone cameras.
The Xperia XZ didn't have the benefit of a second monochrome sensor but it was still able to pull of impressive details, even under low light. This achievement speaks greatly of Sony's 23 megapixel Exmor RS sensor and the company's still existing chops in the image sensor market.
That said, the Xperia XZ falls short of even reaching DxOMark's new favorite, the Google Pixel. amusingly, it's even one step lower than the Xperia X Performance that preceded it by a few months. the phone produced some artifacts like halos under some lighting conditions. Motion blur can also be observed when recording videos.
While it may be a great smartphone camera, some might argue that the Xperia isn't a great smartphone itself. Sony has seemingly held back on some specs, like the way you 1080p resolution or the next 3 GB of RAM, which can be disappointing for the premium price Sony gave it.
SOURCE:DxOMark