Sony Xperia TL and Xperia J receive Android 4.1 Jelly Bean update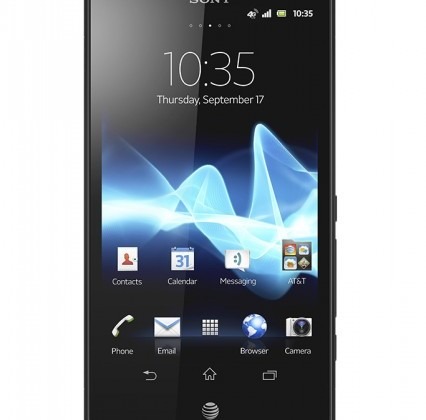 The latest devices to receive the honor of Android 4.1 Jelly Bean are Sony's Xperia TL on AT&T and the Xperia J. The carrier announced the news this morning for the Xperia TL, while Sony made their own announcement for the Xperia J. The update obviously come with a handful of new features, including improved notifications and overall bugfixes and speed boosts.
The Xperia TL was first announced back in October of last year, and it's most known for its role as the official phone of the newest James Bond film Skyfall. As for the Xperia J, it's a phone that we haven't heard much about lately. The device was announced at IFA 2012, and its one of Sony's mid-range devices packing a 4-inch display.
As for the availability of these updates, the Xperia TL should be available right this second to download, while the update for the Xperia J will land within the "coming weeks." As soon as the update is available for you, you should receive a notification that will allow you to update over-the-air, but some users may have to update through their computers.
The Xperia TL packs a Qualcomm Snapdragon S4 dual-core processor clocked at 1.5GHz, and a 13MP rear-facing camera with a front-facing shooter capable of capturing 720p video. It also has NFC built in, and is covered with a 4.6-inch 720p display powered by the company's Mobile BRAVIA Engine.