Sony Xperia T and J detailed with NFC "one-touch" [Updated with NFC clarity]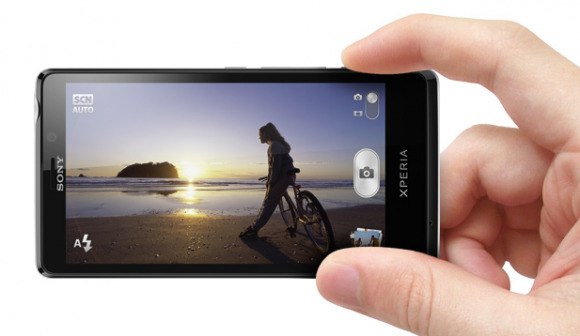 At IFA 2012 the folks at Sony have let it be known that they'll be keeping the Xperia brand name for some time to come, complete with a hero smartphone Xperia T. This device is one of three new devices including the Xperia J and Xperia S, each of them set to be released soon with a set of new Sony applications and NFC functionality that'll bring the company straight into the future of mobile computing. What's more, the T is set to take on the whole smartphone world with specifications that exceed the hero expectations.
With a feature part – read: product placement – in the new James Bond movie Skyfall, the Sony Mobile Communications group showed off the Xperia T, a device that's got an HD display, a massively powerful camera, and NFC-powered "One-touch" functionality. Sony also showed off the Xperia J, a smartphone with a "stand-out screen size" that's set to be released in the fourth quarter of 2012. There's also an Xperia V smartphone that was showed on-screen at the IFA keynote for Sony that has not been detailed in full.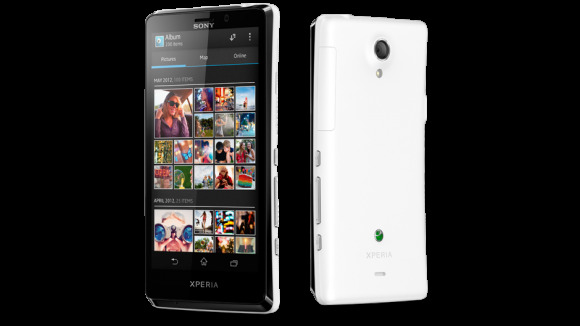 The Xperia T and J work with "design language" introduced with the Xperia arc and Xperia arc S released last year. These devices come with a brand new application called WALKMAN. This application of course uses the still-popular brand name that's represented mobile music for decades and is ready to bring high-quality sound here in app form. This WALKMAN app is also able to work with Sony's "recommended sound" with "ultimate clarity and presence across the entire spectrum of sound" with a simple activation of Sony's ClearAudio+ mode.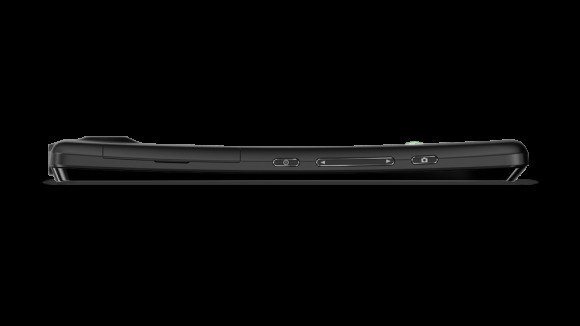 Each of the new Xperia smartphones get a free 60 day trial of the cloud-based music network Music Unlimited. The T also gets Sony's implementation of NFC and "One-touch" functions. With One-touch, these devices will be able to share content with a tap to 3rd party devices made to connect with them wirelessly. This includes the new Sony SRS-BTV5 NFC enabled speaker which will play your music with a simple tap connection.
NOTE: to clarify – the Xperia J does NOT have NFC – the T and the V on the other hand, DO have NFC.
The Xperia T has a 4.6-inch HD Reality Display with Mobile BRAVIA Engine for "razor sharp clarity". This device has a 13 megapixel camera, 1080p HD video recording on the back, and 720p HD video on the front. This device is PlayStation certified for gaming excellence and has a 1.5GHz dual-core processor under the hood. You'll be working with Android 4.0.4 Ice Cream Sandwich and Sony has made it clear that Android 4.1 Jelly Bean is on the way. This device will also be known as the Xperia XT in some markets.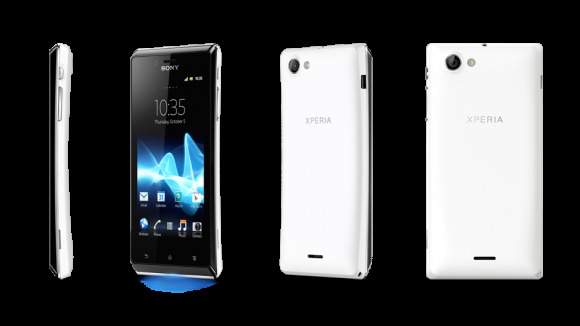 The Xperia J is bringing on a lovely 4-inch display with FWVGA (480 x 854 pixels) on a chassis that's just 9.2mm slim. This device works with illumination for social media updates and has a 5 megapixel camera on the back. This device also has a front-facing camera for video chat and will be appearing on the market in Black, Gold, White, and Pink. The Xperia T will also have several color choices: black, silver, and white.