Sony XPERIA SmartWatch hands-on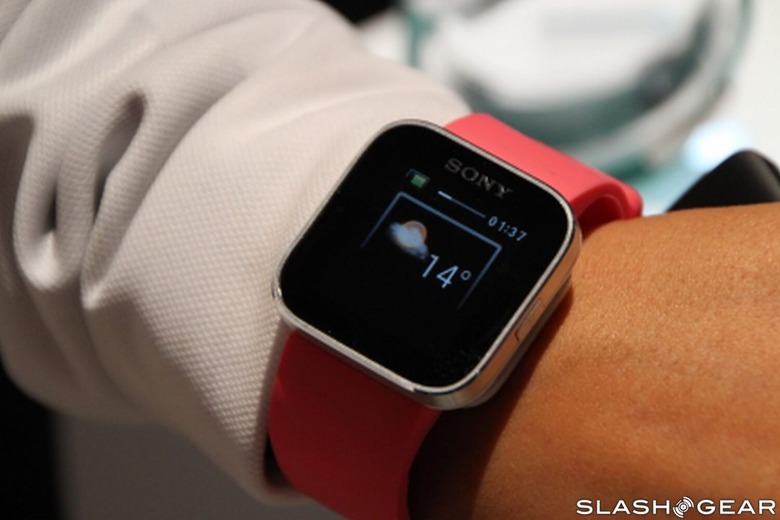 This isn't Sony's first watch running Android OS, and it definitely shows it. There are many improvements in Sony's XPERIA SmartWarch over the former Sony LiveView – most noticeably the fully featured touchscreen display. The LiveView had side gestures instead. The SmartWatch has retained the underneath clip, and still connects syncs with your phone through Bluetooth.
The touchscreen was very fluid, and the watch is estimated to get 2-4 days of battery life on a single charge. Running Android, one would expect fast battery drain, but once the SmartWatch becomes inactive – the screen turns off. When you where a watch, don't you expect the time to show as long as you're wearing it? Having to press a button to wake the SmartWatch may prove to be a reason why watch pioneers don't convert.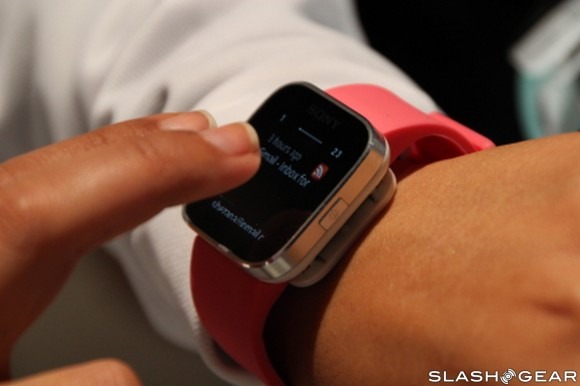 Those of you interested in the watch will be able to buy it for $149.99 near the end of Q1. The strongest feature going for the SmartWatch is its ability to access Android Market apps. The ability to read texts, Twitter, and Facebook alerts pushed from your phone have all carried over from the LiveView and are still features available on the SmartWatch. We'll have to find out what version of Android is on it after its official release.