Sony Xperia S ICS update demoed on camera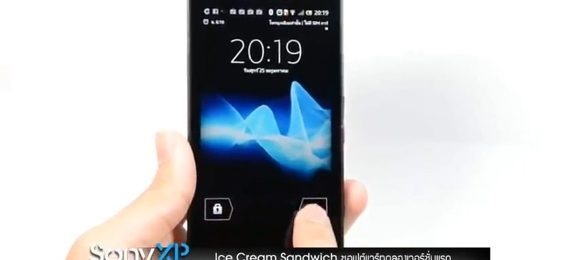 Sony might still be shipping handsets with Gingerbread, but Ice Cream Sandwich updates are coming to the 2011 Xperia line as well as the Sony Xperia S. That update should be landing in a few short weeks, and a video has emerged from Thailand which shows off the tasty treat on an Xperia S. There's nothing too exciting going on, but it does at least give you a glimpse of what to look forward to.
The UI modifications that Sony has made to Android are still in full effect, but it looks like the company has tweaked a few things with the update. First, tapping on the home screen will pop up two icons in the top left and top right corners, allowing you to add new widgets The Clear button for notifications makes an appearance in the slide-down bar, as does the quick Settings button.
The most notable change seems to be to the music player, which has been renamed to Walkman. The UI has also been given a refresh, with a cleaner appearance and easier to use interface, plus a tweaked equalizer. Take a peek at the full five minute video below to try and spot the differences between Ice Cream Sandwich and Gingerbread on the Xperia S.
[via Recombu]