Sony XPERIA S hands-on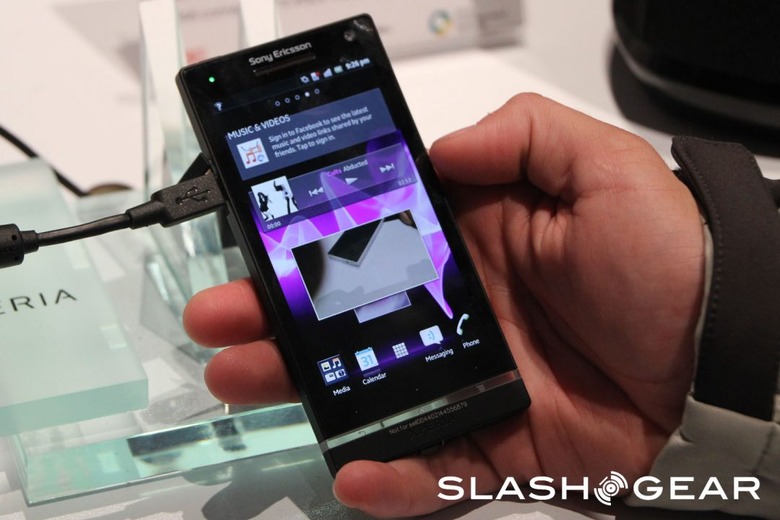 The Sony XPERIA S is the second smartphone released by the manufacture, alongside the XPERIA Ion LTE. Though this version doesn't have 4G LTE, it takes advantage of HSPA+ for up to 21MBps speeds. The most noticeable difference of the XPERIA S was how much thinner it was than the Ion, and of course that see-through glow along the bottom of the casing.
As for specs, you'll find a 1.5GHz dual-core processor, 32GB of internal storage, HDMI out, NFC (Near Field Communication), and support for 1080p HD video. The 4.3 inch display has a stunning 1280 x 720 HD resolution that looked great. It also sports a 12MP rear facing camera and 1.3MP front shooter.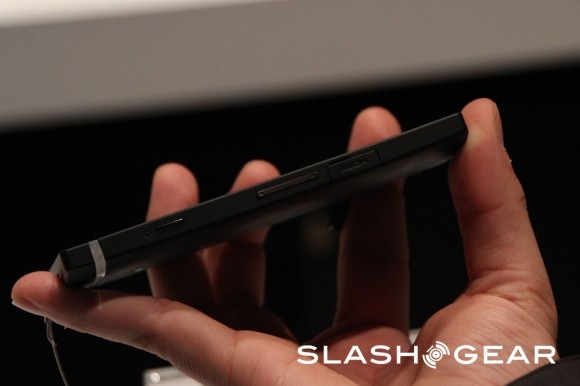 It's too bad the XPERIA S isn't launching in the US, I would almost rather see it than the Ion LTE. Both phones were running Android 2.3.7 (Gingerbread) and have the latest version of their 'Timescape' UI. It is also said both should see Android 4.0 (Ice Cream Sandwich) sometime in Q2. Also, don't forget to check out our hands-on with the Ion LTE from earlier.