Sony Xperia M2 specifications show mid-tier Z-line competitor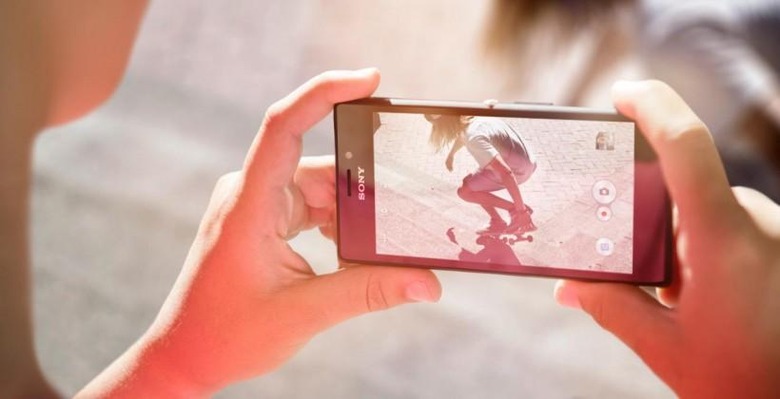 This week we're about to see the Sony Xperia M2 for the first time at Mobile World Congress 2014. This device works with a 4.8-inch qHD display, Qualcomm Snapdragon 400 quad-core processor, and an 8-megapixel camera at its back. Looking at first very much like the Sony Xperia Z from 2013, this device is the first to bring the line into this year's hearty Xperia lineup.
This device will be aimed at international markets first. There'll be two versions – one standard and another dual-SIM release for users with a need for more than one carrier option. This device's dual-SIM abilities include the ability to keep both SIM cards active at once, allowing users to receive a phone call on one number whilst speaking on the phone with the other.
As the Sony Xperia M2 is 8.6mm thick, Sony suggests that it'll be the "thinnest 4G phone in its class"*. Sony also suggests that this device will be competing against the LG Optimus F5, Samsung Galaxy Ace 3, and Samsung Galaxy Express 2 – "as defined by Strategy Analytics."
Those devices are part of the "class" Sony suggests it'll be winning in for camera resolution. The Sony Xperia M2 works with an 8-megapixel camera on its back with Exmor RS brand technology inside – the same tech we've seen do especially well in Sony's last several top-notch smartphones.
The company is also suggesting that users will benefit from their own media services like Music Unlimited, which is given to users for free for 30 days. They'll also get three movie downloads – though it's not clear if the user will be able to choose what they are:
"Xperia M2 users will have the chance to enjoy the latest films out of the box with three digital downloads of the hottest blockbusters from Sony Pictures, such as Captain Phillips and White House Down." – Sony
The Sony Xperia M2 will be available in one and two-SIM models in three colors – black, white, and purple. It'll be released in April internationally, and we're waiting on a price which should be coming soon.
* NOTE: Several times in the release, Sony suggests that the "class" this device will be in is one defined in part by its price being "less than 220 Euro MSRP/RRP at launch on global distribution." While it's not exact, this should give you some idea of how inexpensive it'll be right off the bat.