Sony Xperia: Don't rule these phones out yet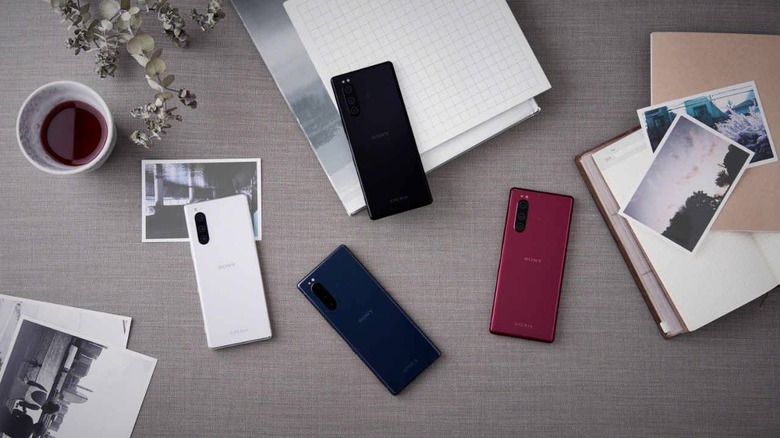 Samsung, Apple and Google get most of the attention when customers are in the market for new phones today. These phones are great, but there's plenty of innovation happening around the dimmer corners of phone stores. Away from the limelight are Sony Xperia phones, which have had a quietly impressive year with plenty of interesting features in hopes of finding a niche of its own. There is something for binge-watchers, tiny hands and people who are just a little tired of the mainstream offering. Could Xperia be for you?
Phones launched this year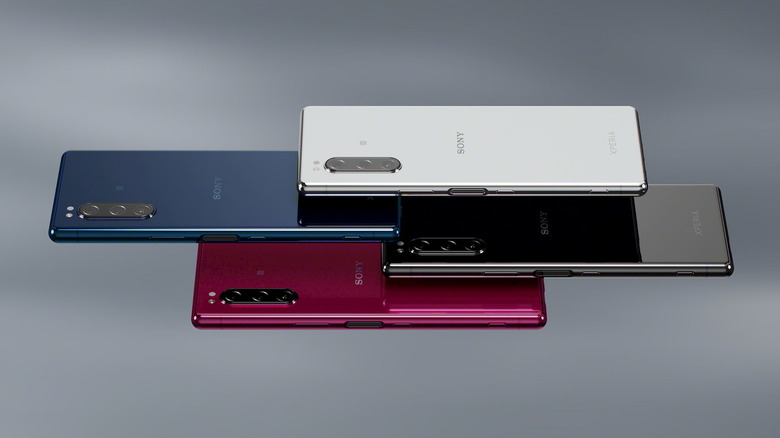 Sony has had an interesting year, mostly under the radar. They've created a look for themselves and packed in a range of useful features user never knew they wanted.
Just so you know the cast; these phones are the Xperia 1 and Xperia 5, Sony's flagship models, both tall and short(er), respectively. They've also launched the Xperia 10 and 10 Plus, their tall-screen mid-range phones; and a budget-friendly Xperia L3.
Tall ambitions
In a market with copycat phones everywhere, Xperia phones are instantly recognizable: tall, narrow screens with crisp displays. Making headlines in February was the flagship Xperia 1, coming in almost 1cm taller than a Samsung Galaxy S10+. It may be longer, but the phone feels nicer to hold in the hand thanks to its narrow build. The same applies to the rest in 2019's catalogue too; These are big phones for people with small hands.
These are also big phones for people who love watching movies. We're talking widescreen films made for the cinema and shows on Netflix, which are usually formatted to a larger TV or cinema screen. Xperias were made with landscape viewing in mind, and its wide-screen displays that come at 21:9 make it a great viewing experience.
And get this: The Xperia 1 comes with 4K HDR, a definition few other mobile phones support.
Do note though that YouTube videos don't usually come in at 21:9. Most YouTube videos are formatted at 18:9, so you may find black bars or cropping on the Xperia. But if you're big on movies, this is the screen you want.
People-pleaser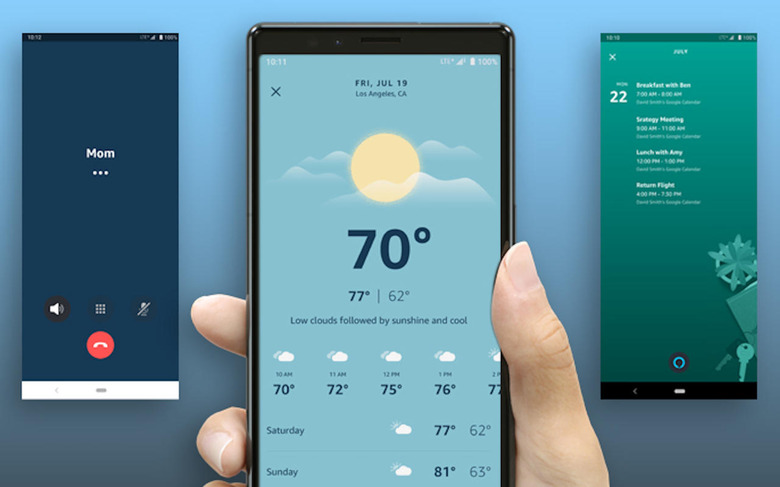 Sony has also done plenty to ensure their line up is up to pace with the competition, and then some. When it comes to flagship phones like the Xperia 1 and 5, few shortcuts have been taken. They come with Snapdragon 855 processors, OLED displays and Gorilla Glass 6.
Galaxy Note users often complain about the Edge Panel getting in the way should they swipe accidentally from the right. The Xperia 1 and 5 adapts this useful tool with a touch-sensitive edge. Double-tap it for a shortcut to other apps, or to quickly trigger a split-screen.
You'll notice internal storage across the Xperia devices cap at 128GB, but Sony has gone a step further to include expandable storage of up to 1TB – something users have been begging for phones to include.
Timely software updates
And to put an even wider smile on the faces of Android users, it comes with a clean rendition of stock Android. It stays faithful to what you find on a Google Pixel device, with just a few Sony apps.
Users won't be left behind on update too. Sony have announced Android 10 updates for the Xperia 1 and 5, which is considerably early compared to many other flagship Android devices around.
Camera tricks for video-makers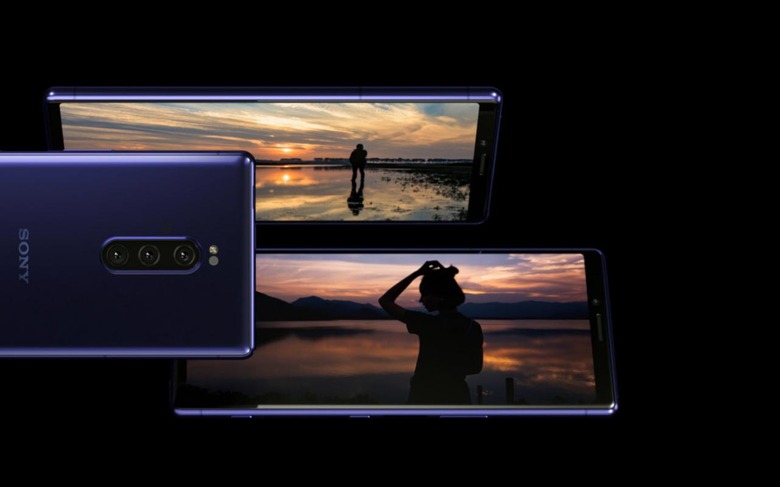 In the camera department, Sony's caught on the bandwagon. Its flagship phones are kitted with the now-standard triple cameras – a telephoto, wide and ultra-wide – each at 12MP. They aren't top in class, but look great especially in the daylight, with Sony's recognisable low-saturated images that offer plenty of details for editing.
But that is not what's making the headlines. Sony has put their pedigree in photography to good use in the Cinema Pro app available in the Xperia 1 and 5. It's co-developed with Sony's professional developers, CineAltra (for Hollywood movies) and Alpha (Sony's mirrorless cameras).
You can record 10-bit HDR video encoded in H.265, which captures more information than the standard smartphone. The wide screen also allows for plenty of manual options to be laid out without being too cluttered.
While it's never going to replace an actual camera, nor is it for everyone, it's a useful area of innovation that could find a place with videographers.
The trade-off
There's still a reason why critics haven't raved endlessly about Sony devices to bring it to the top of the charts today. A mix of price, battery-life and Sony's past struggles with clean user interfaces are at the heart of its issues, the latter 2019's phones have fixed.
Yet, there's reason why this year's Xperia line up deserves more attention. The former Sony Ericsson manufacturers with its years of pedigree, have brought plenty of unique features you won't find in other devices.
Admittedly, they were a little pricey at launch. But at the end of 2019, these phones are worth a second look, especially in resale markets.