Sony Xperia C3 totes 5MP soft flash camera for selfies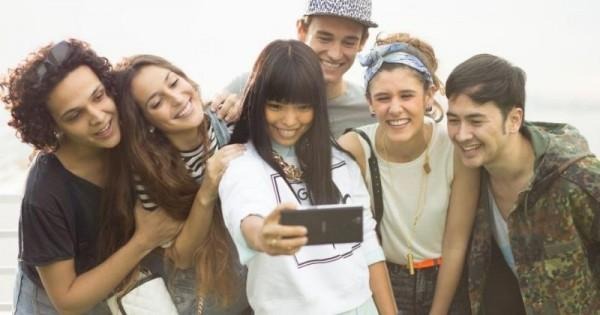 Even Japanese OEM Sony is now trying to cater to the selfie-loving crowd. With a 5 megapixel front camera complete with soft LED flash, the Xperia C3 is being poised as the best selfie smartphone. While that may arguably be true, in almost everything else, the mobile device falls rather flat.
Yes, Sony is unabashedly selling the Xperia C3 as a "selfie cam" and those uninterested with the mind-boggling digital photography craze should probably turn around now. The selling hardware feature of this smartphone isn't exactly the best of the crop, but it comes close in terms of the price range that Sony seems to be targeting. To be precise, that is a 5 megapixel front-facing camera, with wide angle lens, Superior Auto Mode, and soft LED flash. And if the hardware weren't enough, there are other features to accentuate the selfie-ness of this device, like AR effects, Smile Shutter, or the simple double tapping of the back cover to take a selfie.
In all other aspects, the Xperia C3 is a decent, if not mediocre, mid-range smartphone at best. It runs on a 1.2 GHz quad-core Qualcomm Snapdragon processor with 1 GB of RAM and 8 GB of internal storage. The screen is a large 5.5-inch one, but resolution is capped at 1280x720. Fortunately, it does boast of Sony's TRILUMINOS and BRAVIA display technologies, so at least you're getting something decent. The shooter on the back, by the way, is only 8 megapixels big.
That said, there are a few things going for the device, like Android 4.4 out of the box, which should now be common, but not always. Support for 4G/LTE networks is advertised to be capable of theoretical download speeds of 150 Mbps. The battery is only 2500 mAh, but Sony's proprietary Battery STAMINA mode should prolong its life more than usual. And finally, it also sports dual SIM card slots, which should probably clue you in where this device is headed.
The Sony Xperia C3 will be available in three color options of white, black, and a rather sickly shade of mint. It will start its availability on August and will launch first in China. No news yet on the price tag or when and where Sony intends to bring it to international markets.
SOURCE: Sony http://blogs.sonymobile.com/press_release/sony-boosts-selfie-trend-with-the-launch-of-xperia-c3-the-worlds-best-selfie-smartphone/