Sony Xperia Android Nougat Updates Begin Next Month With Xperia XZ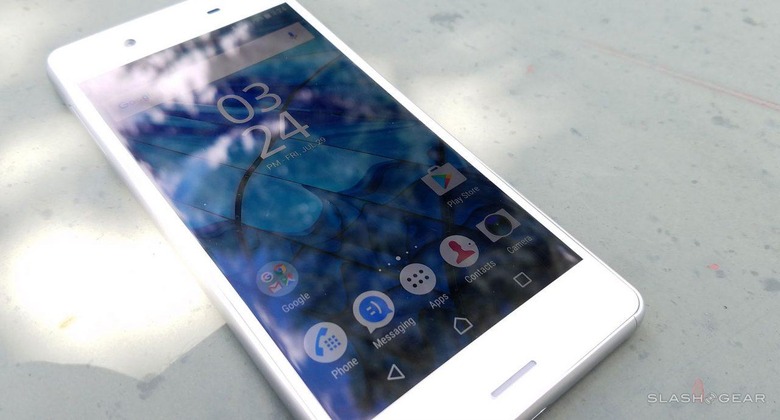 Most Android users are wondering right now when – or if – their phones will receive an update to Android 7.0 Nougat. Sony Xperia owners may not have to wonder much longer, as the folks over at the Xperia Blog have gotten their hands on an interesting slide that was shown during a presentation by Sony Slovakia. This slide gives us a bunch of details about the Nougat roadmap for a handful of Sony Xperia devices.
It looks like the Xperia XZ and the Xperia X Performance will be the first to get the update to Nougat, with the slide saying this will happen "sometime around October." It doesn't get more specific than that, but considering October begins later this week, owners of those phones likely don't have too much longer to wait.
The second round of Nougat updates will come a month later, in November. It's then that Xperia X and X Compact owners will be able to get in on the action, followed by the X5 series, the Xperia Z3+, and the Z4 tablet sometime in December. Finally, those who own the Xperia XA and Ultra can expect their updates to arrive in early 2017.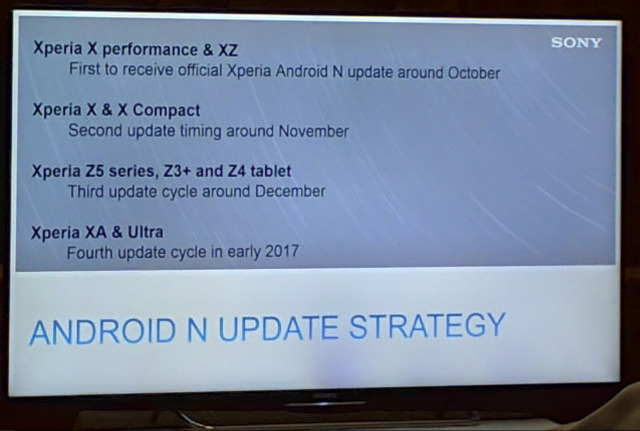 So, unfortunately we don't have specific dates for these Nougat roll outs, but release windows are definitely better than nothing, and they're certainly more than what some other Android users have at the moment. As the Xperia Blog points out, Sony has listed all of these in the past as devices that would get Nougat and some point in the future, and since no new devices are appearing on this slide, this is probably it for Android 7.0 updates on Sony devices.
As always, we'll let you know when these updates start rolling out, so stay tuned.
SOURCE: Xperia Blog