Sony Xperia 1 release date set for July, pricing revealed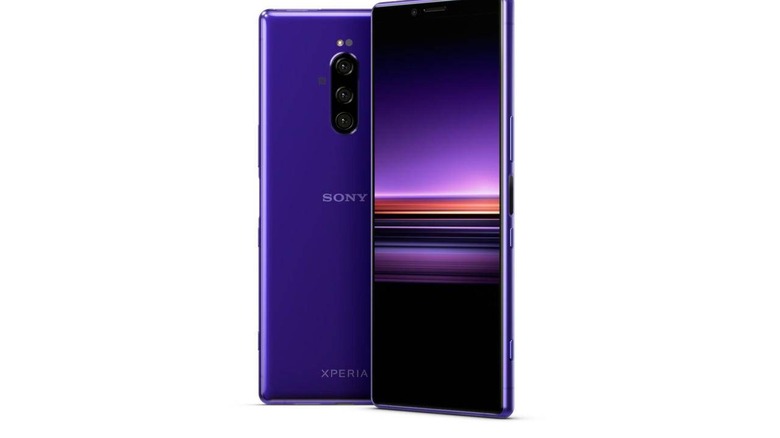 Back toward the end of February, Sony introduced the world to the Xperia 1. This phone with a simple name promises some pretty big things, namely a 4K display with a 21:9 aspect ratio. Today, we're learning when the phone will be available in the US, and just how much it'll cost.
If you've been following smartphone news, then you'll likely already know that inflating smartphone costs are cause for concern for a lot of users. From the $2000 Galaxy Fold to iPhones that routinely have four digit price tags, many consumers there are lamenting the rise of the $1000-plus smartphone. The good news is that the Xperia 1 will cost less than $1000. The bad news is that it won't cost less by much, as Sony has set its price at $949.99.
What do you get for that $950? In addition to that 6.5-inch "CinemaWide" OLED display that boasts such features as HDR and BRAVIA tech, you'll have a Snapdragon 855 under the hood and running the show. That display is paired with Dolby Atmos speakers to really drive the whole cinema angle home.
Depending on your tastes, perhaps more exciting is the triple rear camera the Xperia 1 is sporting. Comprised of three 12MP sensors (16mm, 26mm, and 52mm), the Xperia 1 will be the first phone to use Sony's Eye AF tech, something that was once only the domain of its Alpha cameras. Sony says the cameras on the Xperia 1 can also handle continuous burst shooting with 10 fps AF/AE tracking.
The Xperia 1 sounds like a pretty solid phone, but one big question mark as we close in on release is if its 3,330 mAh battery will be able to keep up with the rest of its hardware, particularly that 4K display. We'll find out soon enough, as the Xperia 1 will launch in the US on July 12th at retailers like Best Buy, Amazon, and B&H Photo. It'll be available in two colors – black and purple – and will work on both GSM networks and Verizon's 4G LTE network.