Sony Walkman NW-A35 looks like a thick, tiny Xperia XZ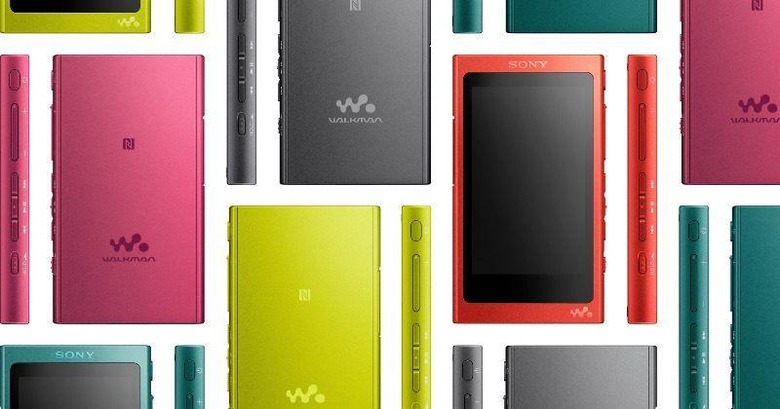 Some have declared the Walkman dead in the advent of iPods and then smartphones, but Sony refuses to give up on such an iconic brand. It has revived the name, given it a digital focus, and reshaped it with sometimes odd designs. The new Walkman NW-A35 that it just revealed at CES 2017 is such an example. You wouldn't be blamed if you mistook it for one of Sony's smartphones because it pretty much looks like a smaller but thicker version of the its Xperia XZ flagship. Without Android inside as well.
It seems that Sony has fallen head over heels with its "Loop Surface" design embodied by the Xperia XZ and the Xperia X Compact. The design basically has curved left and right edges while the top and bottom sides are chopped flat. It affords a better grip while still remaining pleasing to look at. Especially with a smaller size like this new Walkman. It's no Android device, sadly, though it does have a 3.1-inch touch screen for operating and navigating the device.
The focus is, of course, on the audio experience with Sony's much advertised support for hi-res audio, a.k.a. "better than CD" quality. That, however, is really only experienced with compatible hi-res headphones, like maybe the new Extra Bass headphones it also just announced at CES. The NW-A35 sports five Panasonic POSCAP capacitors that ups the power delivered to its S-Master HX digital amplifier. In case you prefer wireless music, though, it does come with Bluetooth and NFC.
Hi-res audio, however, requires more storage, so it's a bit surprising that the Walkman NW-A35 only has 16 GB inside. Of course, it can be expanded up to 128 GB with a microSD card, but still that's a bit suffocating for hi-res music. The Walkman boasts of 45 hours of battery life, or 30 hours if playing those high quality tunes.
Unlike older Walkman models, the NW-A35 is designed not just to be compact but also light, at 98 g. It's also designed to be eye-catching with Viridian Blue, Cinnabar Red, Charcoal Black, Lime Yellow, and Bordeaux Pink color options. The Walkman NW-A35 goes on sale in Europe starting February. No word yet on price or international availability.