Sony Walkman E-Series gets update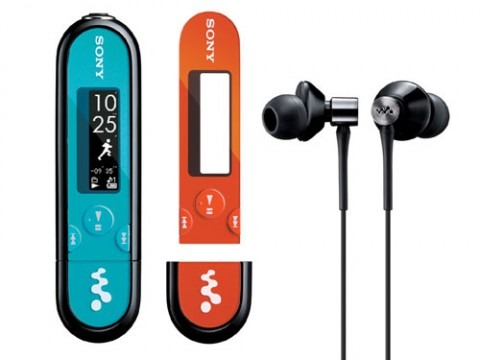 Sony gave their entire USB Walkman E-Series line an update today, giving the PMPs a new look and a new model, to boot. The new model is actually an 8GB Walkman called the NW-E044 and it makes for the highest capacity in the line thus far.
The other models are the NW-E042 and the NW-E043, which have capacities of 2GB and 4GB, respectively. They now come with a Style-UP Panel, which is basically an interchangeable skin that gives your Walkman a personalized look. You can also buy extras, if you wish.

Getting into the standard specs, all of the Walkman support multiple formats including MP3, ATRAC, AAC, WAV and WMA. They also have a 3-line color LCD display, playlist search, SonicStage V music management software, FM radio and a USB cable for charging and syncing with your computer. Unfortunately, these Walkman players don't support DRM music.

Every model also comes with a pair of Sony EX earbuds which feature 13.5mm drivers. You can get your hands on these new Sony Walkman E-Series players on May 16th in Japan. Pricing is expected to be the equivalent of $81 for the 2GB, $102 for the 4GB and $132 for the 8GB model. It is likely that we will see these players stateside, but no release date has been announced yet.