Sony W180 and W190 cameras debut in Europe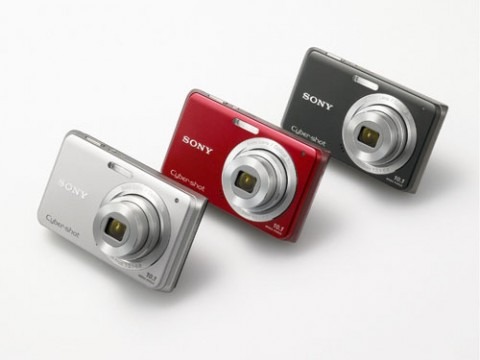 Sony introduced two new cameras today and for once they got a European debut before anywhere else. Both are pocket Cyber-shot cameras and bear the monikers W180 and W190. You can easily switch between photo and video modes by just flipping a switch.
These cameras are designed to be very easy to use. Features shared by both cameras include face detection, ISO 3,200 light sensitivity, image stabilization, a 2.7-inch LCD screen and a 3X optical zoom lens.
The only major difference between the two models has to do with resolution. The W180 has 10.1-megapixels while the W190 has 12.1-megapixels. A subtle difference but sure to make an impact on discerning buyers. You'll be able to get your hands on the Sony W180 and W190 starting in July in Europe at an unknown price.