Sony Vita Planned Launch Game Warrior's Lair, Assumed Dead, Has Been Revived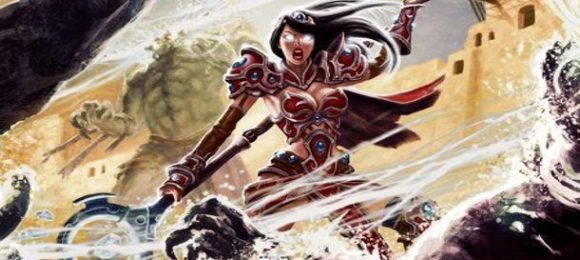 The game Warrior's Lair, which was supposed to be one of the launch or near-launch titles for Sony's new PlayStation Vita handheld, has been picked back up after the game slipped into oblivion. In the days and weeks leading up the Vita, Warrior's Lair slipped to an unconfirmed launch day status, leading many to expect it might be canceled. Instead, Sony announced, it has just axed the co-development team Idol Minds.
Now, Sony's internal San Diego studios will pick up the slack and bring the project to completion. Warrior's Lair, previously known as Ruin, has not announced a new release date for the game. The company did, however, make it very clear that it would work to make the game a success and plans to have it out on the Vita as soon as it can. It isn't clear why Idol Minds was let go.
The company is best known for making the PS3 downloadable game Pain, which no doubt raised its value in Sony's mind. The company's previous title, though, Neopets: The Darkest Faeries, experienced a myriad delays and confusion. It's possible Idol Minds has trouble putting together large, expansive projects. Nevertheless, it's good to see that Warrior's Lair will still continue to be picked up.
[via IGN]