Sony Video Unlimited 4K launched, world's first 4K Ultra HD video download service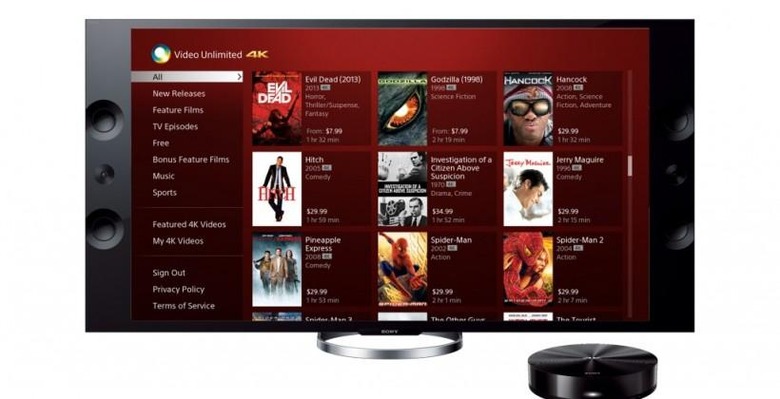 Sony is showing its big guns, and by big we mean 4K Ultra HD video big, starting with the launch of its Video Unlimited 4K video download service today. This is the world's first and so far only video downloading service that caters specifically to 4K content. And for dessert, Sony is also unveling a new member of its 4K Ultra HD TV line, the X850A series.
According to Sony Electronics President and COO Phil Molyneux, the company has been at the forefront of the development of 4K Ultra HD technology, which delivers four times the resolution of Full HD at 3,840x2,160 pixels. Sony has been pushing to get 4K Ultra HD videos into the hands of consumers, through various devices such as 4K Ultra HD TVs and media players. Now Sony is ready to deliver that content directly into homes through this new download service.
Sony's Video Unlimited 4K offers a selection of more than 70 full length films, TV shows, and short-form videos from Sony Pictures Entertainment, all done in native 4K Ultra HD resolution. This collection includes the TV series Breaking Bad and films such as Moneyball, Premium Rush, Ghostbusters, Funny Girl, The Amazing Spider-Man, and many more. Sony is expecting more than 100 additional content to come before the year ends. Subscribers will be able to download and store videos on Sony's FMP-X1 4K Ultra HD Media Player to then be played on a Sony 4K Ultra HD TV, such as the upcoming X850A line.
The new 4K Ultra HD-compatible TVs come in two sizes, the 55-inch XBR-55X850A and the 66-inch XBR-65X850A. Both models features Sony's TRILUMINOS Display technology to create natural shades of colors. It also contains Sony's X-Reality PRO chip for enhancing lower resolution videos and images. The X850A sports a slim bezel and does away with the integrated speaker system found in the older X900A 4K Ultra HD TV line, allowing owners to use the home theater system of their choice.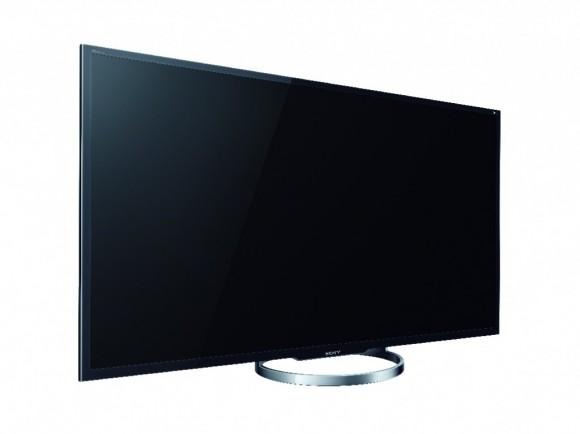 Sony's Video Unlimited 4K service will offer TV episodes for $3.99 and feature films for $7.99 for a 24-hour rental or $29.99 for purchase. The service is already accessible via FMP-X1 Media Player, which costs $699 standalone or $499 when purchased with a Sony 4K Ultra HD TV. The new Sony X850A TVs will be available starting next month, with a price tag of $3,499 for the 55-inch unit and $4,999 for the 65-inch model.
SOURCE: Sony