Sony video shows how to unlock the Xperia bootloader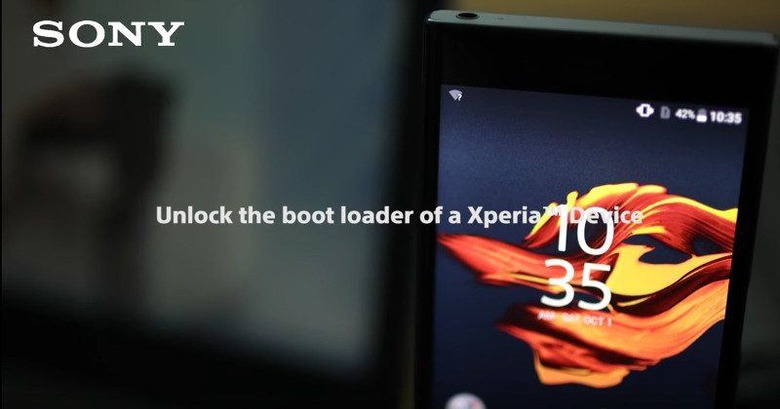 Sony might not have the best numbers when it comes to smartphone sales, but it has one thing over many OEMs that makes it a favorite among a subset of users. Compared to other smartphone makers, it keeps its doors more open to modders and ROM developers, even going as far providing official support for many of the hoops users have to go through with other brands. Like unlocking the phone's bootloader, which is the gateway to every significant modification to the phone. Happily, Sony even provides an instructional video on how to do just that.
Unsurprisingly, Sony gives a big fat disclaimer about the bootloader unlocking process. It is something most users spend the rest of their lives not doing. Unless said users happen to be ROM developers. Not all Sony phones ever released are supported but its list is quite inclusive. Even the last year's Xperia X models are there. up to the Xperia XZ and X Compact.
And while the process isn't as dangerous as Sony makes its sound, there is one critical side effect that new unlockers should be aware of. Unlocking the bootloader removes DRM security keys, and some of these are needed for certain features to work, like the noise reduction for the camera or OTA updates. This has actually been a sore point for those trying to work on ROMs for Sony's deveices.
If you accept the consequences and the risks, the process isn't that difficult though it is a bit long. Unlike other OEMs who don't officially support unlocking bootloaders, you have to get a unique key from Sony to unlock the device. This is mostly automated but does require you to submit a working e-mail address and the device's IMEI. After that, it's a familiar process of running a Windows program and connecting the smartphone to a PC. Fortunately, Sony provides a step-by-step guide, not to mention a video, to guide users.
SOURCE: Sony