Sony VGF-CP1 digital photo frame with WiFi, RSS and music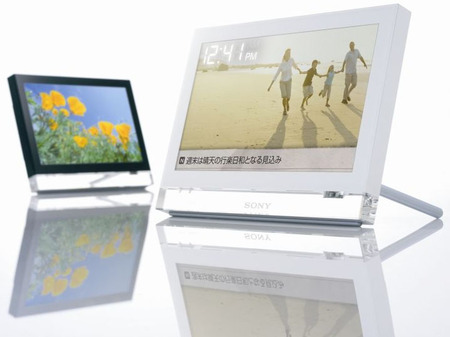 Sony Japan have unveiled a new digital photo frame, the VGF-CP1.  With a 7-inch LCD display capable of displaying 16m colors at 800 x 480 resolution, its slim bezel hides a pair of stereo speakers each putting out 1.6W.  The CP1 has 512MB of internal memory, expandable via Memory Stick, CF or SD card, and WiFi to load more media wirelessly.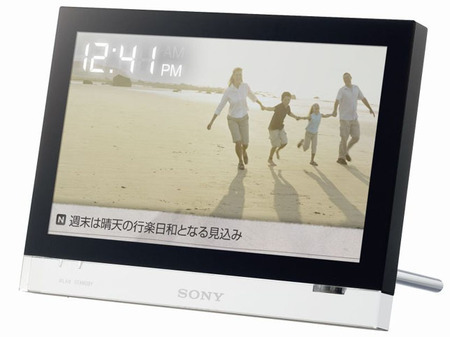 However the frame is not just limited to pictures.  Both MP3 and WMA audio files can be played, controlled via the included remote, and it's capable of displaying RSS feeds and Yahoo! News items.  New images can come from either a networked PC or an online photo album such as Picassa.  If you have a Sony Room Link setup in your home, the CP1 will connect itself automatically.
Overall the VGF-CP1 measures 177 × 103 × 131mm and weighs 530g.  In fact, the only downsides are the lack of video playback functionality – it would've been great if it had been compatible with Sony's LocationFree rival to the Slingbox – and the price.  It'll go on sale in Japan for 30,000 yen (around $286).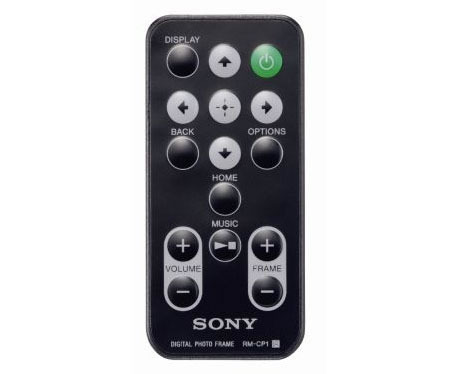 [via NewLaunches]