Sony VAIO UX390 UMPC Gets OS X 10.5.7 [Video]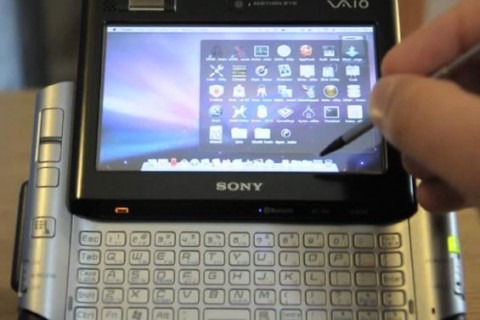 Hackintosh netbooks are nothing new, these days, and so the more extreme OS X tweakers move on to more esoteric hardware.  We've already seen Sony's VAIO UX-series UMPC running Apple's OS, but Micro PC Talk user perrin21 has a particularly slick setup: a subtly modified Sony VAIO UX 390 running OS X 10.5.7 as though it just stepped off a Cupertino production line.
Video demo after the cut
Physical changes to the UX390 are scant.  Out went the standard hard-drive, to be replaced by a 32GB SSD, while the stock network card – which maxes out at g-band wireless – was replaced by an 802.11n card for faster connections to perrin21's Airport Extreme.
The end result is a (large) pocket-sized portable Mac UMPC, which can smoothly run not only OS X but Boxee and Front Row.  Until Apple roll out their Media Pad, this could be the next-best thing.
[via UMPC Portal]