Sony VAIO TZ - The Sexy Lappie with SSD and Superb Battery Life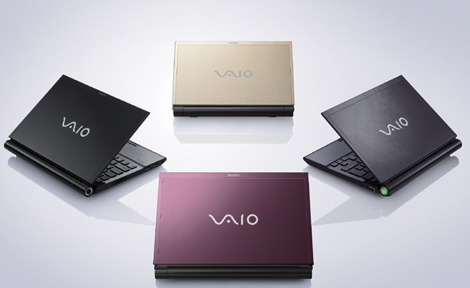 Sony is buzzing lately on the media. Rumor has it that Sony's VAIO TZ series will be released around the 26th this month in Japan. Sporting 11.1-inch, this ultra portable will have enough space to house both a 160GB hard drive and a 32GB solid state drive (SSD).
The TZ will also feature LED backlit LED that is one of the reason why the TZ have lower power consumption. According to Sony, the TZ will be able to stay on for eight full hours. That is simply amazing for a laptop.
Other features on this laptop including 802.11 a/b/g wireless, Gigabit Ethernet, Bluetooth, ExpressCard, Secure digital slot, and a finger print reader. The TZ will starts around $1365, however no availability information yet for North America releases.
Sony's VAIO TZ Lasts for 8 Hours and Features SSD Option [via gizmodo]