Sony VAIO TT Notebook: Now with 007 style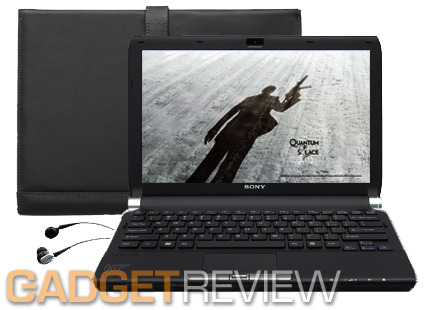 James Bond is certainly know for having interesting gadgets. From the sleek and stylish cars to fancy phones, Bond is always on the cutting edge. And companies, loving a good gimmick, then offer up Bond branded merchandise so you too, can be like Bond. 
That's sort of the case with the Sony VAIO TT Notebook special edition. It is a great laptop on it's own, but throw on the fact that it's a special edition laptop meant for the true James Bond fans and you've got yourself a winner.
Special features include the "007" insignia on the left hand corner, a leather sleeve and noise-canceling headphones. Production will also be limited to just 100 units so be sure to act quickly. Though it'll cost you $2,399. Besides these aspects, this special 007 model is just like the regular Sony VAIO TT and has a 1.2GHz processor, 2GB RAM, HDMI out and a carbon-fiber casing.
[via Gadget Review]