Sony VAIO P copycat 'VAINO' netbook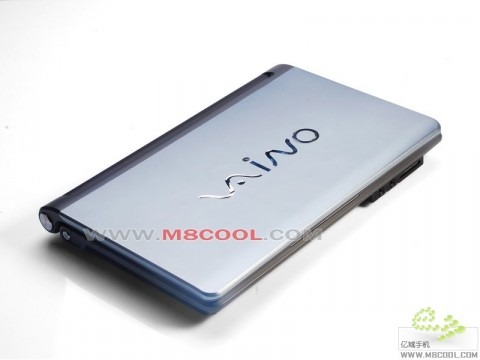 As knock-offs go, this Sony VAIO P copycat – called the VAINO – is pretty blatant.  Unfortunately there are no images of it next to the real thing, otherwise it'd become clear that the VAINO's 250 x 185 x 31mm dimensions are more your typical netbook scale than the long & thin VAIO P.
Still, the VAINO uses that space to fit in a bigger, 10.2-inch 1024 x 600 display and a trackpad.  Like the Sony it uses one of Intel's Atom processors, though in this case it's the N270 1.6GHz chip, which if our experience is anything to go by could actually make it faster than the original.
There's also 1GB of memory, a 160GB hard-drive and a multi-format card reader, together with a 1.3-megapixel webcam and WiFi.  No word on price, but don't expect to see the VAINO anywhere in the US or Europe.
[via UMPC Fever]