Sony VAIO JS Series 20.1-inch Desktop PC now available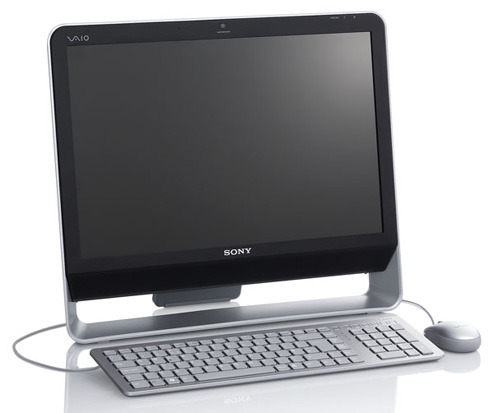 If you're in the market for a new desktop PC, this latest offering from Sony VAIO might be right up your alley. In fact, the all-in-one computer packs in the features for a pretty reasonable price tag. 
To be official, the Sony VAIO VGC-JS110J/S 20.1-inch all-in-one desktop PC (whew!), as it's called, is currently just available in the base model. This base model includes a 2.2GHz Core 2 Duo procesor, 320GB hard drive, 4GB RAM and Microsoft Vista Home Premium included.
You can order the VAIO now for $1000. However, there are higher-end models available for pre-order at the moment, so if you're willing to spend a little more to get a little more and are willing to wait a bit, you might want to sit this one out.
[via ComputerMonger]