Sony unveils PlayStation Move Racing Wheel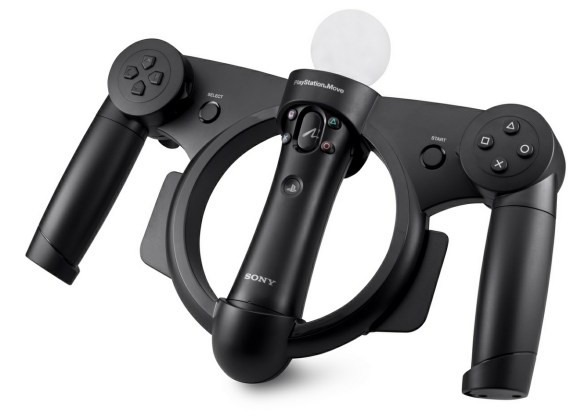 Want a use for that PlayStation Move that's gathering dust in the corner? Sony has taken to the PlayStation blog to unveil the Move Racing Wheel controller, designed for driving games like Little Big Planet Karting and Gran Turismo. The Move slots into the middle of the controller, providing handle grips on the side along with the typical PlayStation controller buttons.
In addition, the grips can be extended upwards to mimic the handlebars of a motorcycle, just in case you're playing a game that doesn't just involve cars. Sony say the controller will have precise motion tracing thanks to the use of the Move wand, and haptic feedback will let you feel all the nuance of a car crash as you slam into a brick wall.
The flappy paddle gear changes adds some realism, and the handlebars can be twisted too to simulate gear changes. The controller will be hitting online and retail stores later this year, and will set you back $39.99.