Sony unveils new WiFi packing WA700 and W700 digital frames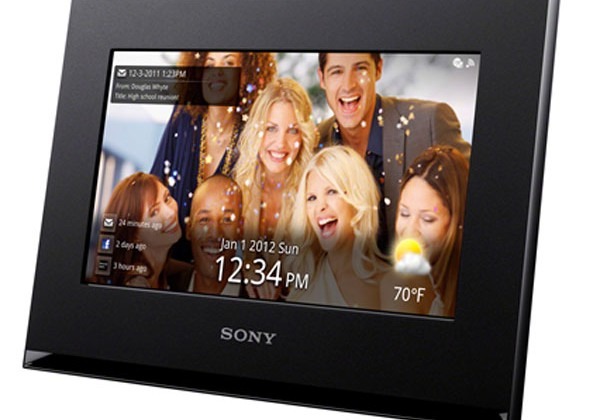 With the holiday season coming, the best gifts to give folks that you don't see that often might be a digital photo frame. These are some of the most popular gifts each holiday season so naturally each year about his time new versions start to hit the market. Sony has unveiled a pair of new digital photo frames in Europe called the S-Frame WA700 and the W700.
Both of these new frames have 7-inch screens and both of them have integrated WiFi connectivity. They are the first S-Frame models from Sony that can connect to WiFi networks. That connectivity allows the frames to hook to the web to show photos directly from an email address and from the Facebook accounts of your friends. If your Facebook friends are like mine, you might want to skip allowing the frame to upload any pics.
Each of the models has 1GB of storage and can display weather forecasts. Pics can also be displayed on the frames directly from a flash drive. The difference in the two frames is that the WA700 supports vTuner Internet Radio. The WA also supports the playback of HD video in AVCHD or MPED4 formats. Both will ship in January at undisclosed pricing and have resolutions of 800 x 480.