Sony unveils 3D compatible 4K home theater projector line at IFA 2015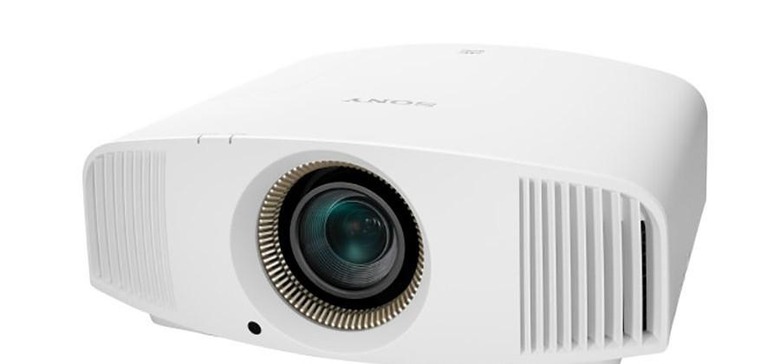 Sony has unveiled a new line of home theater projectors at IFA 2015 that includes units supporting 4K resolution that also support 3D playback. There are three new projectors in the line and they will come in black or white colors. The 4K projector models include the VPL-VW520ES and VPL-VW320ES. Both projectors use long life lamps with up to 6,000 hours of performance.
The 520ES projector has 1800 lumens of brightness and a 300,000:1 dynamic contrast ratio. It is capable of throwing an image from 60" to 300" depending on the distance from the screen. The 320ES projector has 1500 lumens of brightness and the same 300,000:1 dynamic contrast ratio. The 320ES can also throw the same size images as the 520ES.
Both projectors support HDR images and use SXRD panels for native 4K images. The Sony TRILUMINOS engine ensures color accuracy. Both projectors support the latest HDMI standards with HDCP 2.2 and have integrated RF 3D transmitters.
The third new projector is the VPL-HW65ES using SXRD panel and featuring a 6,000-hour long life lamp. It also has an integrated 3D transmitter. The main difference is that this projector doesn't support 4K resolution.