Sony Unleashes New Xperia Play Commercials, Humorous and Raunchy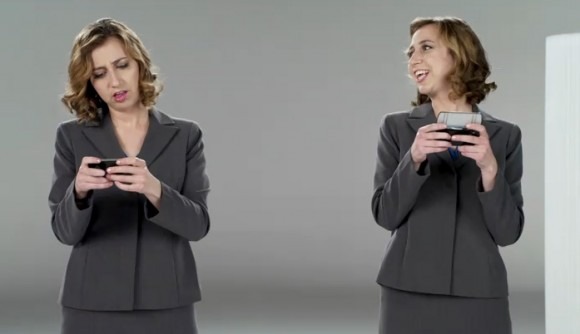 Sony Ericsson has unleashed some new advertisements for their upcoming Xperia Play handset, which is set to release around mid-April. Kristen Schaal stars in the line of adverts and shows you the capabilities of the "Playstation phone", especially the gaming aspects. If you've seen some of the recent commercials for the PS3 about gaming, these are in the same vein, but taken to another level.
Each of the five videos focuses on one attribute of the Xperia like its screen or ability to perform business tasks, but they eventually fall back to its gaming capabilities. With titles like "Pwnage", "Kittenliscious", and "Kristin is killing it", the advertisements really let Schaal go a little crazy in promoting the phone. Schaal is an American actress, writer, and comedian best known for contributing to The Daily Show and for her role as Mel in the HBO series Flight of the Conchords.
The Xperia Play is aptly named the "Playstation phone" with its PlayStation style slide-out buttons dedicated for gaming and ability to download PlayStation One games. One video even takes a jab at the iPhone 4 when a second Kristen shows up for a duel using the Apple device. Trash talking ensues as the Xperia-using Kristin brags about quick control response and ability to see the entire screen when playing. The videos aren't really suitable for children, but are perfect for the target audience of the Xperia who will get the phone for its gaming potential.
Enjoy all five videos below.
[via 9 to 5 Mac]