Sony To Finally Launch Wena "Smart" Watch Bands In Leather, Steel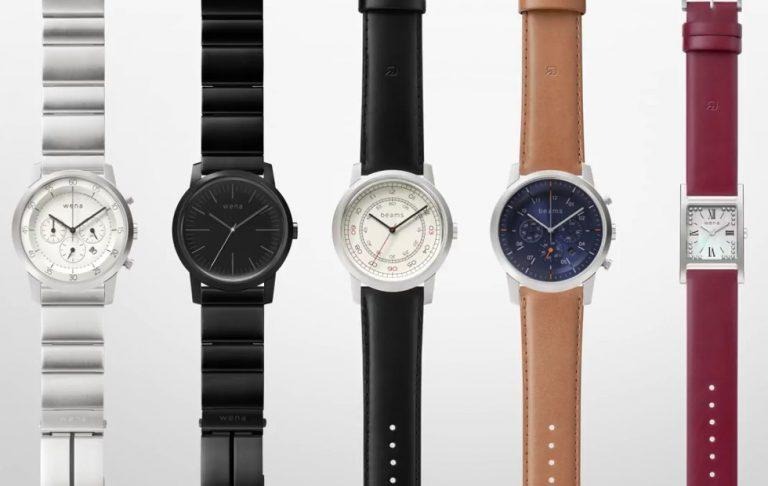 It's been nearly two years since Sony revealed its "not a smartwatch" take on the wearable market. Born from its First Flight internal crowdfunding platform, Wena promised a way to enjoy the trappings of smartwatches without actually getting a smartwatch. Like many watch makers that followed, that promise is made real via bands that enclose all the smart electronics and functionality. And, finally, those Wena bands are finally hitting the market. In Japan at least.
The Sony Wena watch is basically made of two parts. A traditional analog head and the smart wrist band. Unlike in most watches, these bands don't just give a pleasing aesthetic. They can tell you if you have a new message, track your activities, or even pay your grocery bill.
That's because that band is smart. It actually hides inside a FeliCa module that makes it compatible with many of Japan's contactless payment terminals. And by pairing it with a smartphone, you can get your notifications and activity tracking. Just not in the smartwatch way.
By moving the electronics out of the watch itself, owners won't have to worry about having to charge their watch every night or so. In fact, they won't even have to worry about having a specific watch head. Since the bands conform to standard lug sizes, they can be used with almost any kind of watch.
The Wena wrist leather straps come in 18, 20, and 22 mm sizes, in black, wine-red and white for the smallest size and black and Tawnee Brown for the larger two. The Wena wrist stainless steel band onlhy comes in a 22 mm size and in Silver and Black colors. The stainless steel bands go on sale first, starting 11th July, for an astounding 33,880 yen ($300). The leather straps arrive in late December with a more palatable 8,380 yen ($74) price tag. No word yet on international availability.
SOURCE: Sony