Sony tipped to be considering an "all e-ink" smartwatch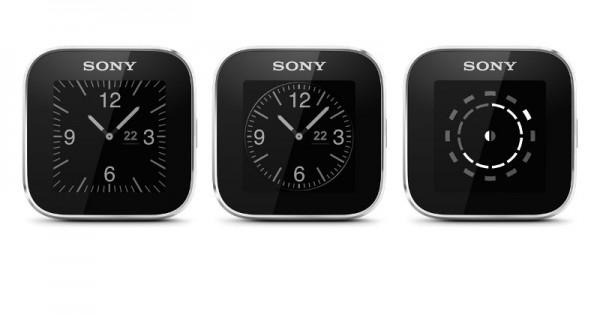 Smartwatches might be useful, at least to some, but their battery lives are nothing to write home about, given the available space you can cram a battery into. Some smartwatch makes, most notably Pebble, have opted to stay with the colorless but more power-efficient e-ink types of display. Based on an insider source, Sony might be eying something similar too, but with an intriguing twist. It won't just be the watch face that will be using e-ink, but the whole wrist band itself as well.
Sony definitely has experience with the material as it had its own ereader business until just a few months ago. And an e-paper smartwatch is definitely not unheard of. But one that encompasses the whole watch? Quite novel. That insider source says that this smartwatch will make use of a new patented material that allows the whole surface to become a display and also to change its appearance.
It might be that last part which will be Sony's selling point when and if the device does become reality. Instead of going head to head with Google, Apple, Samsung, and the rest of the smartwatch market, Sony might instead opt to sell style instead of technology. Of course, being a smartwatch, there will undoubtedly be a handful of tech involved, but the core emphasis will be on design.
But more than just yet another new product, this smartwatch is seen as a litmus test of the company's renewed focus on innovation. Hailed in the past for products like the Walkman, Sony has fallen behind its competitors in that space. For that purpose. CEO Kazuo Hirai formed a "business creation" division to foster innovation and fast track products. This all e-paper smartwatch is said to be one of those. But innovation involves R&D and, most importantly, risks. Given the company's situation, it remains to be seen whether Sony can actually make that leap of faith.
But will this e-paper smartwatch actually fly? E-ink is probably cost effective and energy efficient, but it is not really the prettiest in the block, which would somehow nullify the stylistic bent that Sony would be going for. Unless Sony has some new, pretty, and colorful e-ink technology in its belt, which would be an innovation worth noting as well.
SOURCE: Bloomberg