Sony tells VAIO owners to hold off on Windows 10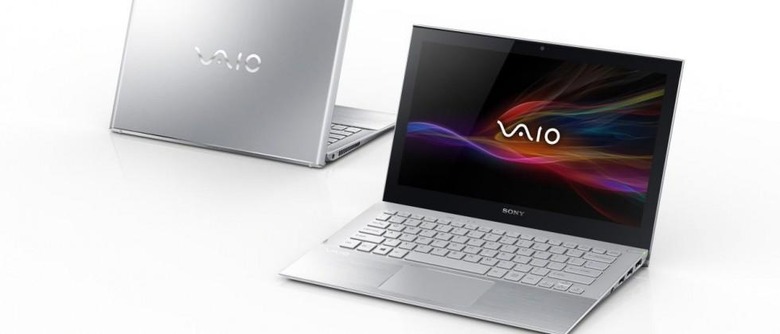 Most manufacturers are eager to jump on the Windows 10 bandwagon but one former PC maker doesn't seem to be in a rush. Although it has already sold off its VAIO PC business to a Japanese company, Sony is still required to support its existing models in the market. As part of that, it will, of course, need to roll out Windows 10 eventually. "Eventually" here being sometime in Fall apparently. Sony is warning users to stay away from Windows 10 at least for the time being.
All Windows 8.1 and up to date Windows 7 PCs are eligible for a free Windows 10 upgrade, but that doesn't actually mean everyone will get it, and definitely not all at the same time. A lot of that hinges on a PCs compatibility, particularly in terms of hardware and features. That is exactly what Sony is using as a reason to urge users to not hit that Windows 10 upgrade button just yet.
Sony will first need to roll out driver and system updates to eligible VAIO models and test out those update scenarios before confidently giving users the go signal. Considering Sony has been out of the PC business for well over a year now, it does feel like the manufacturer has a lot of catching up to do.
Sony has provided a tentative timeline when the promised drivers and upgrade instructions will arrive. VAIOs that came with Windows 8.1 pre-installed can expect it in October, while those that shipped with Windows 8 only will have to wait until November. Those that originally had Windows 7 SP1 installed have it worse, with not even a date to look forward too. It should be noted that this grouping refer to the Windows version that the VAIO originally shipped with and not the version it is in right now. Sony suggests checking back on its support page from time to time for any changes in the situation.
It's curious that Sony is only issuing this warning now, two weeks after Windows 10 officially launched. It's not like it has taken OEMs by surprise that left Sony little time to prepare or, at the very least, give an earlier warning. Hopefully, VAIO users haven't had the chance yet to upgrade to Windows 10, only to find themselves frantically trying to roll back. Sony better make sure to deliver on time since, by November, four months out of the one year free upgrade period will have already passed by.
SOURCE: Sony