Sony teases PS1/PS2 backwards compatibility in PS4 customer survey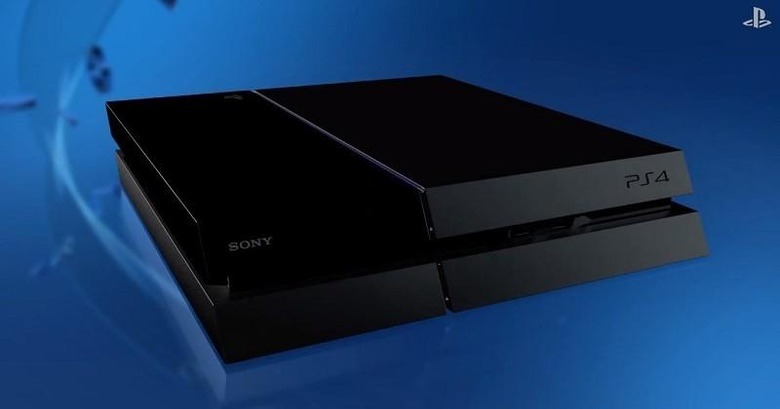 Microsoft's big Windows 10 update for the Xbox One is just around the corner. This will bring a host of new features to the console, including backwards-compatibility with 360 games. While Xbox One owners are excited, people are wondering what Sony has in the works for their flagship console. Sony isn't sitting by quietly though. It seems that they've got some plans in the works.
In an interesting move, Sony has begun sending out surveys to some PS4 owners, asking them what they'd like to see in an update. Some of the big items on the list are "PS1 Classics", "PS2 Classics" and "Change PSN ID". Backwards-compatibility has been a hot topic, ever since the PS3 slim removed the ability to play older titles. So it's no surprise to see that on the list.
The other question that was asked of owners is a bit stranger than the first. They asked when you expect to see the next big system update (System Software 4.0). The options range from "before the end of 2015" to "2017 or later". They did just release the 3.0 software update last month, and 2.0 came out in October. So personally, I'd expect it to follow that same time frame.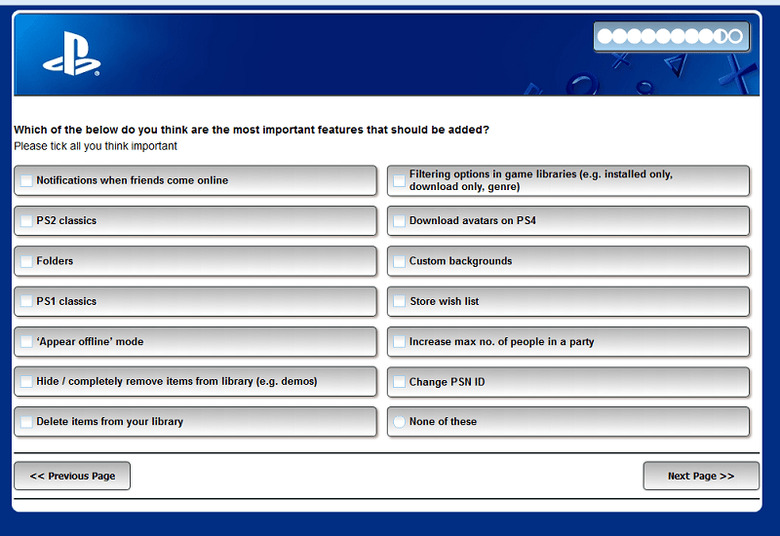 It's hard to say what Sony is doing with this survey. With the new Xbox One update coming up, it feels like more of a PR move, just to let customers know that they're working on something big. We'll have to wait for an official announcement to be sure what their true intentions are.
VIA: Polygon
Source: NeoGAF