Sony Tablet S receiving Ice Cream Sandwich update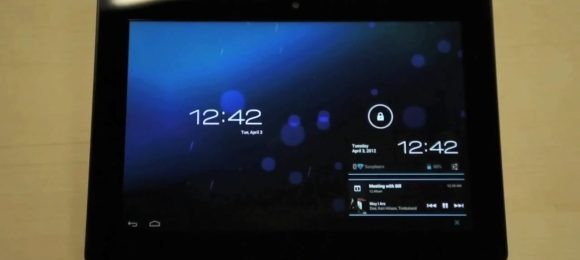 Sony has announced that the Ice Cream Sandwich update for the Tablet S is now rolling out. The company has taken to YouTube to post a video of ICS on the tablet in action, outlining the new features you can expect. Many of them are what you've already seen with ICS, although Sony has also added its own unique feature.
Ice Cream Sandwich will let you access notifications from the lock screen so you can swipe to dismiss them, let you jump straight into the camera application, and offer a panoramic photo mode. Nothing new there, so what have Sony added?
They've taken multitasking and given it more of a desktop twist: the calculator, browser, and remote control apps have been tweaked to allow small windows that you can drag around in and out of view. So, for example, if you're in the music application, you can bring up the remote controls as a separate window and drag them wherever you please. You can pin windows to the side of the screen, or minimize and dismiss them altogether.
Other than that, Sony's modifications seem to be minimal: this is close to stock Ice Cream Sandwich. The update should be rolling out right now, so if you own the Tablet S, go into Settings and check Updates to see if there's a tasty treat waiting for you.