Sony Tablet S now ready for pre-orders, shipping September 16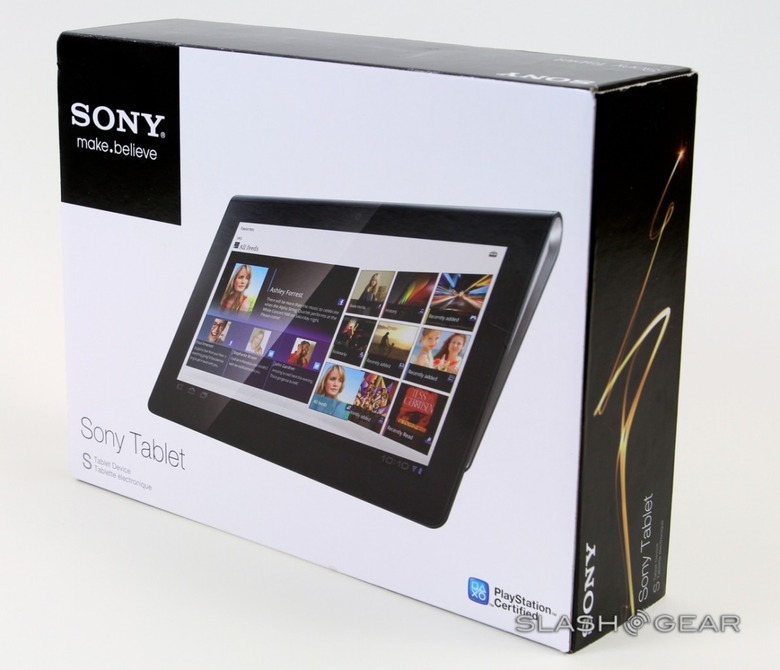 The Sony's first Android tablet, now officially called the Tablet S, is ready for pre-orders. The Tablet S is available on Sony's own site and on Amazon, listed at $499.99 for the 16GB model and $599.99 for the 32GB model with a promised ship date of September 16. The device is also available on Best Buy and Future Shop in Canada at the same pricing, but with a later September 23 ship date.
The Tablet S is one of the first two Android tablets from Sony, the other one being the Tablet P. Codenamed the S1 and S2, respectively, the slates have been rumored for the past several months. The Tablet S, which we've already got our hands on for a full review, is a 9.4-inch tablet that features a unique design reminiscent of a folded back magazine. The wedge-shaped profile provides a more comfortable grip, but also adds some less desirable bulk.
Another interesting feature is the integrated IR blaster, similar to what we've seen on the Vizio Tablet, that turns the Tablet S into a giant universal remove control for all your home theater electronics. It's also preloaded with various custom Sony apps, including Video Unlimited and Music Unlimited access, and is PlayStation Certified for access and power to play console quality games thanks to its NVIDIA Tegra 2 dual-core processor with 1GB of RAM. The tablet also has a 0.3-megapixel front-facing camera for video calls and a 5-megapixel rear-facing camera capable of 720p HD video capture.
For the full details, do make sure to check out our extensive review of the Tablet S. We also have a hands-on with the Sony Tablet P, which rocks a clamshell form factor and is expected to arrive in only one configuration that offers 6GB of memory, expandable with up to a 32GB memory card. Dates for the Tablet P have not been confirmed yet.
[via Engadget]