Sony Tablet P hands-on unboxing [AT&T]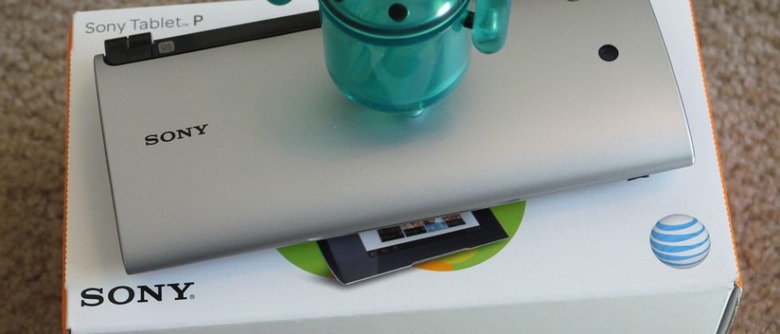 Sony is all set to release their latest Android tablet to the world. That comes in the form of the unique clamshell designed
Tablet P dual-screen Honeycomb tablet. Complete with Sony Playstation certification and plenty of games we wonder if it can compete with the
, or end up just another Android tablet on the market. Read on below for our initial impressions and hands-on video.
The Sony Tablet P is a full experience in more ways than one, but will it be enough is the question. With full access to all of Sony's suits such as Playstation certification, Sony Music and Video Unlimited and more it has tons of potential. Add in Android 3.2 Honeycomb (sadly no Android 4.0) and a dual-core processor it could gain some traction.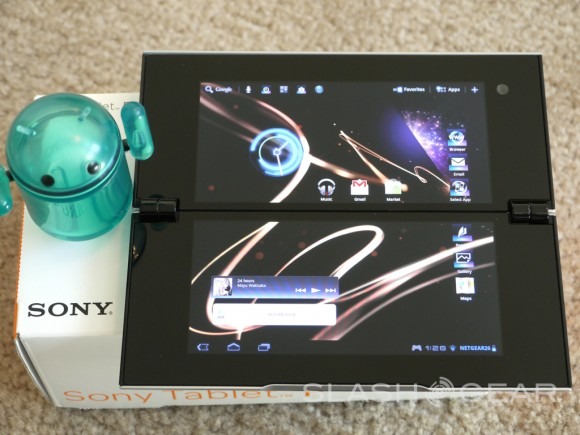 We received our
with this tablet almost 8 months ago back in August and it was still only a prototype, and something we weren't sure would ever come to the US. Now it is finally here and available starting tomorrow (March 4th) on AT&T with 3G/4G we are taking another look.
As far as specs this clamshell tablet has a dual-core, and dual screens to keep things interesting. Powered by the NVIDIA Tegra 2 dual-core 1.0 GHz processor, 1GB of RAM, 4GB internal storage and a 2GB micro-SD card it has enough going for it to make for some truly unique gaming. The two screens come in at 5.5" each with a 1024 x 480 resolution. While they aren't the best we've seen, or a Samsung AMOLED they are extremely crisp, bright, and look pretty decent even with a bezel separating the two.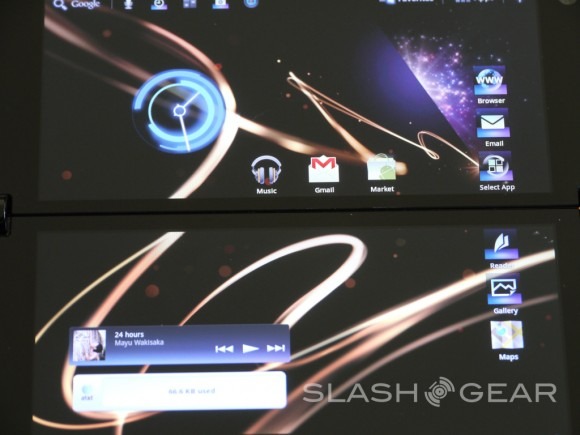 Small enough to fit in any pocket or bag once you open the chamshell folding design you have a fullscreen tablet experience, Android Market support, and a suite of Sony Playstation certified games to choose from such as Crash Bandicoot.
Out of the gate I'm not sure how I feel about the tablet. For portability, a tablet experience, and the gaming angle it could really be great. At the same time if I want to game why not just buy a PS Vita or a Nintendo DS. Obviously having one of the biggest and best mobile platforms available with Android surely helps — but will it be enough? Once we spend more time with it we'll be sure to have a better idea of what you can expect with the Tablet P.
Sony has announced that starting tomorrow there are 40 Android apps that have been optimized for the dual-screen experience and more are coming very soon. Things like Evernote, News 360 for tablets and many others are already available for the P. Be sure to look over our pictures and enjoy the hands-on video below before we dive in for the full review. Check back early next week for plenty of videos and gameplay from the Sony Tablet P with AT&T 4G.
[vms 7c1c999560f62add6dbc]