Sony SRS-X9, SRS-X7, and SRS-X5 wireless speakers debut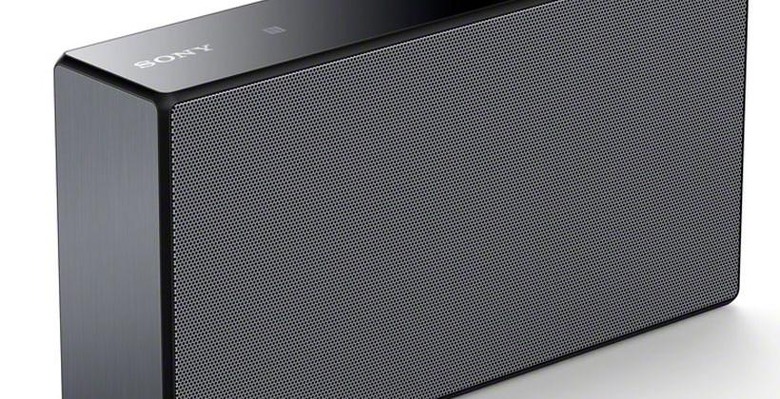 Sony announced a new line of wireless high-end speakers recently. Three new speakers have been added to the SRS line of wireless units including the SRS-X9, SRS-X7, and the SRS-X5. Sony says all three of the new wireless speakers will bring clear vocals and deep bass on the go or in the home.
The speakers range widely in price with the X9 selling for $699.99, the X7 selling for $299.99, and the X5 selling for $199.99. Sony uses metal and glass in the construction of the outside of the speakers for a premium look. All three units offer multiple connectivity options include Bluetooth.
Wireless connectivity to any Bluetooth source including smartphones and tablets are supported. Devices that have NFC tech inside can be paired to the speaker with a tap. Integrated WiFi also allows all three units to access internet and online music services including Spotify and others.
The SRS-X9 speaker is the high-end model and supports High-Resolution audio. It is able to convert digital formats like MP3 or CDs into formats with more detail during the analog-to-digital conversion process. It also has 154W of power, an integrated amplified sub, and dual passive radiators. The X7 has integrated rechargeable battery good for up to six hours, and the X5 has 20W of power and a battery good for up to eight hours. All three of the new speaker models are available now.
SOURCE: Sony