Sony Sountina NSA-PF1 glass omnidirectional speaker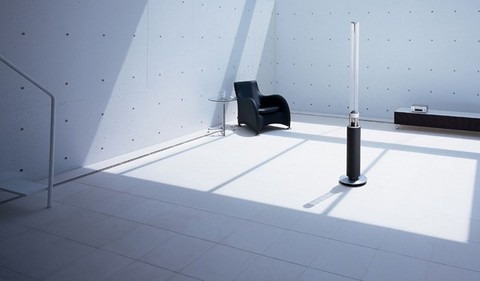 Sony have given the green light to their Sountina NSA-PF1 non-directional speaker, which will go on sale in Japan on June 20th.  The lightsabre-like column is six-foot tall, much of which is a shaft of organic glass that vibrates with a 50 to 20,000Hz range.  Actual power output is not mentioned, but the system does have a 13-cm subwoofer, 7-cm mid and organic glass tweeter.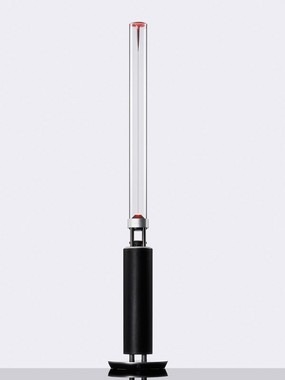 Inputs include analog RCA, digital coax and optical TOS, and the system supports up to 24bit/96kHz stereo linear PCM.  A slick aluminium remote is also included.  Embedded into the base – available in black or silver, and clad in leather – are three color LEDs that can be adjusted to suit the environment.
Of course, the Sountina isn't a cheap way to enjoy your music: it'll be priced at ¥1,000,000 ($10,200).  And we'd suggest giving it a miss if you've got rambunctious pets or kids, too; having a glass totem in the middle of your living room could make for a precarious target.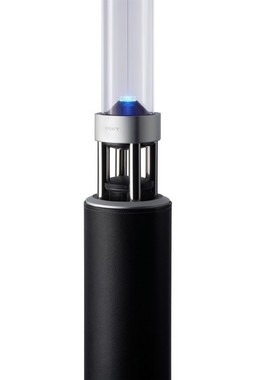 [via Born Rich]