Sony soundbars, 4K Blu-ray player aim for a more immersive experience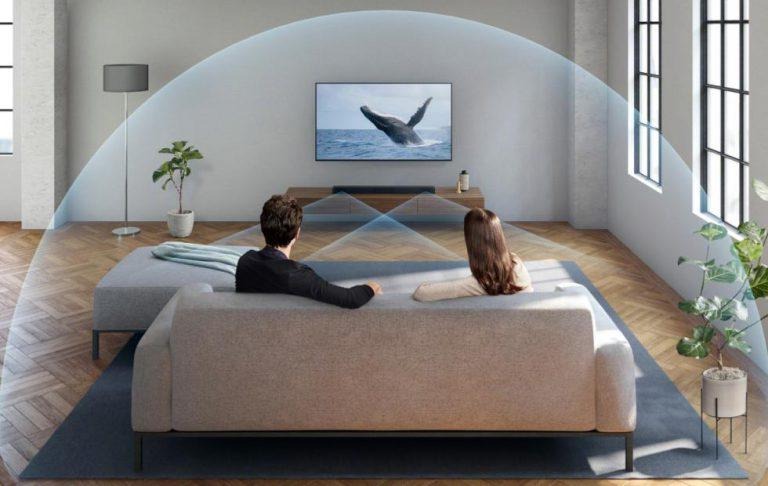 Almost everyone seems give priority to image and video quality but it's no secret that terrible or even just unsatisfying audio can ruin the experience just as well. As TVs become thinner, TV makers have found the opportunity to offload the audio duties to dedicated speakers, particular stylish soundbars. At CES 2019, Sony is announcing two such products, including its first with dual built-in subwoofers. And to complete the set, it is throwing in a new 4K Ultra HD Blu-ray player into the mix as well.
The Sony HT-X8500 is a bit inaugural in the sense that it is one of its first to have not just one but dual built-in subwoofers. That means all you need is this one soundbar to enclose yourself in an immersive audio experience. It can even switch between different sound modes, from Cinema to Gaming, to suit your need. With HDMI eARC support and Bluetooth, you can have your choice of connectivity and media sources to fill your room or even the entire house.
If you prefer having a separate subwoofer, though, the HT-S350 may be your bet. In exchange for some extra space, you get a powerful 320-watt speaker and a deep and powerful wireless subwoofer. And as a bonus, you get the same punched metal grill design and HDMI ARC and Bluetooth features as the X8500.
While those soundbars try to deliver the perfect audio, the new Sony UBP-X800M2 Blu-ray player aims for the perfect picture quality. Supporting 4K Ultra HD playback, either natively or upscaled to near-4K quality, the player's support for HDR10, Dolby Vision, and Hybrid Log Gamma ensures vibrant and bright colors, no matter the source.
Of course, Sony is trying to sell the HT-X8500 soundbar and UBP-X800M2 Blu-ray player as the perfect pair. That said, it has yet to announce pricing and availability details aside from a Spring 2019 launch.