Sony SmartBand 2 is durable, waterproof, and arrives next month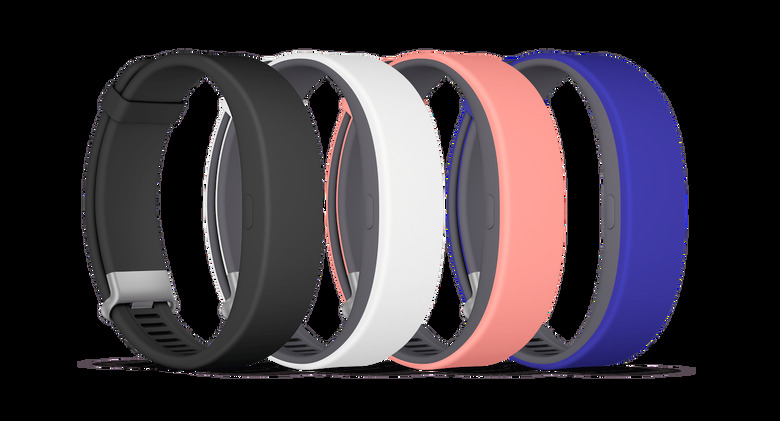 Sony has introduced its new SmartBand 2 wearable. This wristband is designed to track fitness and activity metrics while also feeding the most pertinent data from the paired smartphone. The newest SmartBand is able to offer up email and social notifications from a paired smartphone, call info, "visual feedback" delivered via colored LEDs, and more. Says Sony, the SmartBand 2 also features an "advanced heart rate sensor", and offers up insights on things like the wearer's stress level and sleep patterns.
Sony announced the new wearable in Tokyo today. The new SmartBand 2 automatically tracks certain activities, such as workouts, jogging, and walking, and it keeps tabs on the wearer's heart rate while they're doing these activities. It works in conjunction with Sony's own Lifelog app, which offers up insights on the data alongside what the maker says are "motivational prompts".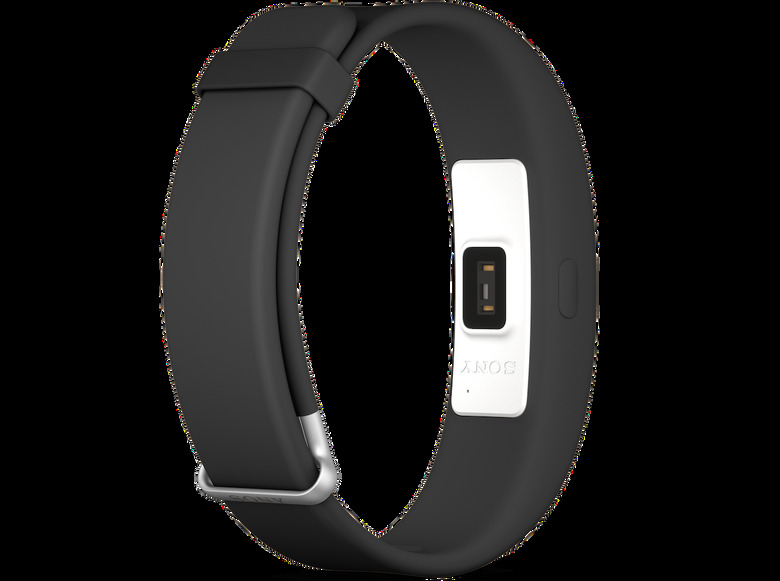 In addition to the fitness tracking, the SmartBand 2 also tracks sleep quality — it automatically detects when the wearer falls asleep, unlike some wearables that must be switched manually into sleep mode. It also has a smart alarm clock, which vibrates the wearable at the time that is most ideal based on the wearer's own sleep cycle.
The wearable, which is made of silicone and has an IP68 waterproofing, uses both vibrations and RGB LEDs to offer up notifications on things like social events, incoming emails, messages, and more. It also offers music control through taps, which will pause, play and more the music streaming on your tablet or smartphone.
It has a little extra perk for those with one of Sony's Xperia devices — it lets out a vibration alert if you move more than 10 meters from the device.
Other features include a run time up to 2 days, and charging that completes in a single hour. The casing is said to be durable, and the design itself is boasted as being both "sleek" and "subtle". The newest generation features a new metal clip, as well.
When the wearable launches next month, it will be available in black and white for 119 Euro. Soon after, Sony will also introduce indigo and pink color options.