Sony SF-G TOUGH SD Cards Are Perfect For Your Rugged Camera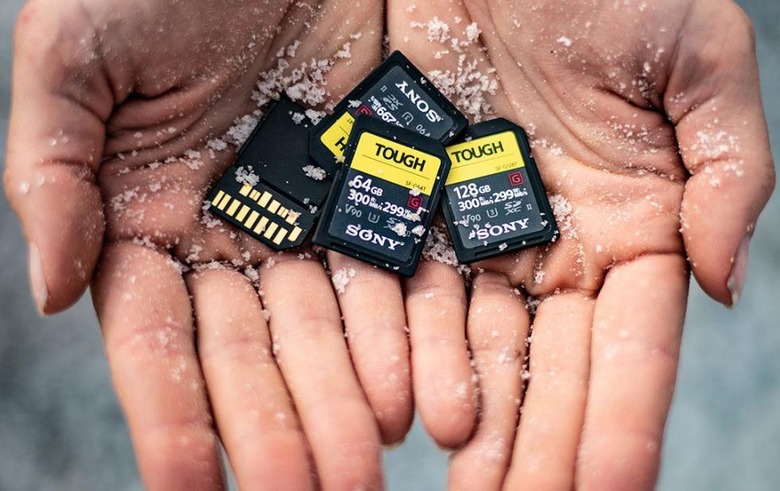 While expandable memory is almost an endangered species on smartphones, digital cameras are naturally reliant on these thin pieces of plastic that we call SD cards. Cards that can easily break and wear down, taking all the precious memories and work data along with it. So while modern digital cameras are designed to be used almost anywhere, their precious SD cards, ironically, aren't. That's where's Sony's new SF-G TOUGH specification UHS-II SD cards come in, promising both ruggedness and speed in one, monolithic package.
The problem with traditional memory cards is that they have multiple parts that can break easily. Connector ribs can break. Write protection locks, which are probably practically useless anyway, are movable parts that can easily render your card useless when broken. And then there's the fragile body of the card itself that can easily snap in two with just enough pressure.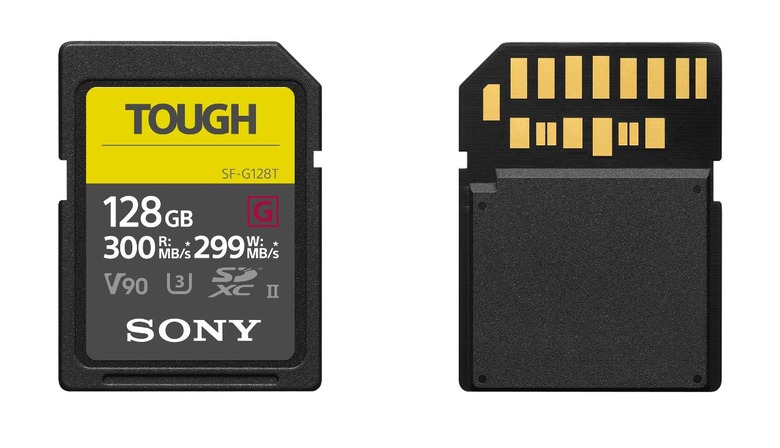 SF-G TOUGH cards are, on the other hand, built to last. Sony boasts that it is the first of its kind to use a monolithic, one-piece molding structure that leaves no empty space in the card. No ribs, no moving parts, no problem. It can also withstand as much as 180N of force. Plus, it's IP68 dust and water resistant, too.
Sony doesn't end it there, however. It also claims that its new SF-G TOUGH SD cards are some of the fastest around. With up to 299 MB/s write speeds, the cards are perfect for burst shots and high FPS recording, not to mention V9 4K video recording. Read speeds reach up to 300 MB/s so you won't have to wait hours to transfer that same content to your computer for editing.
The Sony SF-G TOUGH series of SD cards will launch in Europe in October. No price has been disclosed yet. And since no SD card, rugged or not, lives forever, Sony also provides an SD Scan Utility to tell you how much time it has left as well as a File Rescue Software to recover accidentally deleted files.