Sony RX1R and RX100MII surface in leaked images [UPDATE]

Two Sony compact digital cameras, both of them of the high-end variety, have surfaced in a couple of leaked pre-announcement press shots: the RX100MII and the RX1R. Also leaked was what appears to be a truncated press release detailing the two cameras, something that has since been pulled from the original source but preserved for all to see by the folks at Sony Alpha Rumors.
The press release-esque specification leak says "Sony introduced Thursday...", though a specific date wasn't given. Whether that Thursday is tomorrow or one later on in the year isn't yet know, although word has had it that Sony will be unveiling the cameras this month, making tomorrow a likely suspect. We'll know for sure in the next 24 hours, but what we currently have is a rundown of both devices' specs.
First up is the Sony RX100MII (featured above), which has an SRP of $749 USD and harbors a 20.2-megapixel, 1-inch Exmor R sensor, as well as a Sony BIONZ processor. The 35mm-equivalent focal range will span from 28 to 100mm with the F1.8 lens, while low-light noise is reportedly lower than the RX100 model due to the larger sensor it will offer. There's a 10 frames-per-second burst mode, and video can be recorded in AVCHD format at 1080/60p and 1080/24p, as well as in 1440x1080 at 30fps in MP4 format.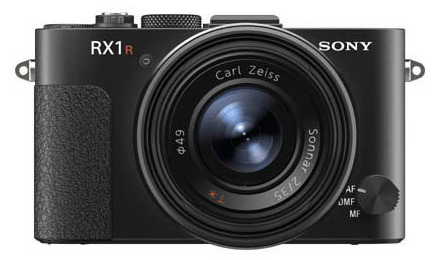 Then there's the RX1R, which has an SRP of $2,799, and features a 24.3-megapixel full-frame Exmor CMOS sensor. As with the other model, this camera features the BIONZ processor and has the same video recording specifications. The lens is a Carl Zeiss with a 37mm focal length and F2-22. ISO is reported as 100 to 25,600, while the RX100MII is slightly different at 160 to 25,600.
Both offer 3-inch LCDs and pop-up flashes.
Reportedly, the RX100 model will not be replaced by this RX100MII model, nor will the current RX1 be replaced by the upcoming RX1R. Both are instead more powerful additions placed higher on the RX-series totem pole. The RX1R is said to eschew the optical low pass filter of the RX1 while offering better contrast levels.
Update: Turns out we didn't have to wait until tomorrow, as Sony has just announced both cameras.
SOURCE: Sony Alpha Rumors