Sony RX100 III Video Creation Kit bundles everything beginners need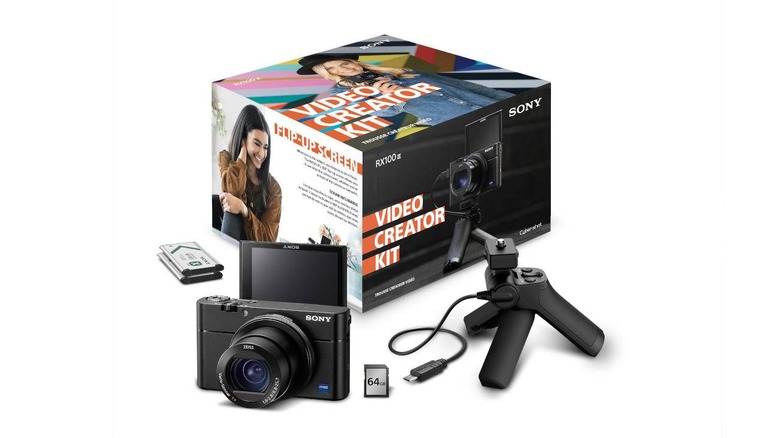 Even with the rise of smartphones and their increasingly sophisticated cameras, digital cameras haven't completely gone out fashion. In fact, some would say it has encouraged avid mobile photographers to "graduated" to dedicated cameras. The transition, however, isn't always smooth. Not only is the operation different, it is often the case that you will need more than just a camera to survive as a photographer. That's why Sony has launched the RX100 III Video Creation Kit to bundle all the parts budding vloggers and video creators to get started.
Truth be told, the announcement is an extremely odd one. We can give Sony props for launching a kit to cater to beginners, definitely a welcoming gesture to those it wants to wean off smartphones and into its domain. Unfortunately, for some strange reason, it chose to bundle a camera that, for all intents and purposes, is completely outdated.
The RX100 III is a five-year-old camera, after all, and yet Sony is talking about it as if it was just launched last year. To be fair, a 180-degree tiltable LCD screen will never get old, especially for the selfie and vlogging generation. The other parts, not so much.
A kit isn't a kit if it only has one item inside and the Sony RX100 III Video Creation Kit does have a few goodies inside the box. That includes a the VCT-SGR1 Shooting Grip that also transforms into a tripod. Sony also throws in an extra NP-BX1 battery and a 64 GB memory card for good measure.
All of that will cost $799.99 with a limited $100 discount from various retailers. That's admittedly a high price to pay for a 2014 camera that lacks many of the modern features some less expensive cameras today possess.