Sony Rolly like a music playing Easter egg on wheels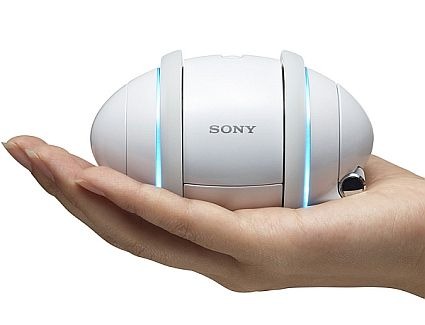 The full name is the Rolly SEP-10BT Sound Entertainment Player and its quit an amazing little toy. You can play music from its 1GB of internal storage or you can play it from another source via Bluetooth.
Did I mention that its sort of a robot with two wheels and various dance patterns? Oh well, it is and the best part is that you can program your own dance patterns on your PC.
It supports MP3, ATRAC, and AAC formats and will play them for up to 5 hours fully charged, or if you want the little thing to dance it will play music and dance for up to 4 hours. It supports the A2DP and AVRCP Bluetooth profiles.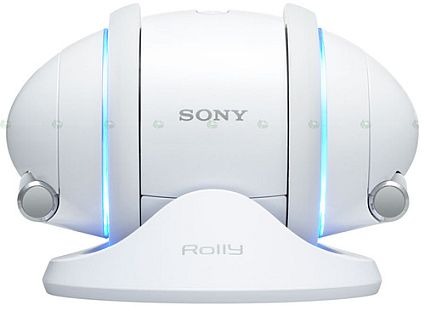 The Rolly will be released in Japan at the end of this month for about $350 USD. You will also be able to buy carrying cases and charging docks, $35 for the dock and exactly half that for the carrying case.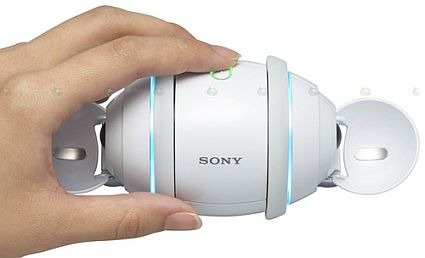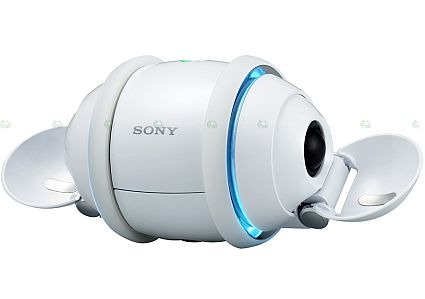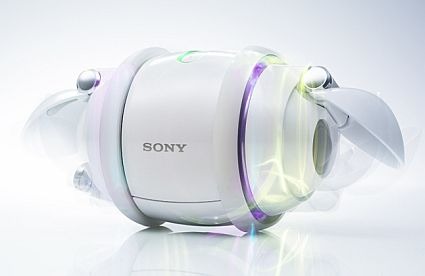 Beautifully-designed Sony's Rolly Dances to the Music [via bornrich]