Sony Rolls Out PS Vita Update Ahead Of Wednesday's Launch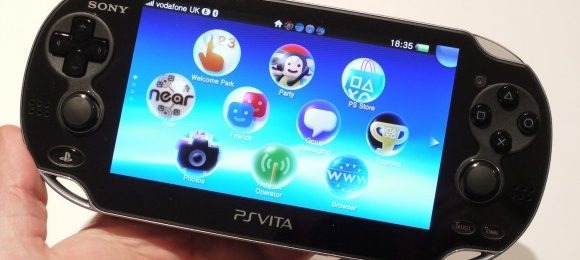 A few lucky people have already managed to get their hands on a PlayStation Vita, including us here at SlashGear, a handful of contest winners, people who work in the industry, etc. But the device doesn't officially go on sale in the US until Wednesday, and in preparation for that Sony has made a bunch of last-minute tweaks to the Vita's operating system so all the early adopters can take full advantage of what the device has to offer.
Of course, you'll still have to download the firmware update when you take it out of the box, but that has become an expected part of any new console purchase, hasn't it? Nevertheless, once you connect to the Internet and have everything ready to go, here's what you can expect from the Vita's latest update: for starters, a new Maps app has been added to the home screen, and the camera app has been enhanced to allow for video recording. Previously it only offered still shot photography.
In addition, firmware update 1.61 includes integration between the PlayStation Store and Facebook, letting users automatically post to their Wall when they buy a new downloadable game or piece of content. Finally, the last major part of the update is the inclusion of support for Mac computers. Vita owners will be able to link their system to their computer to transfer content. The PC version of this software has also been updated. The Vita goes on sale on Wednesday, with numerous midnight events happening throughout the country.
[via PlayStation Blog]