Sony Reveals Price, Availability For New Speakers And 4K Blu-Ray Player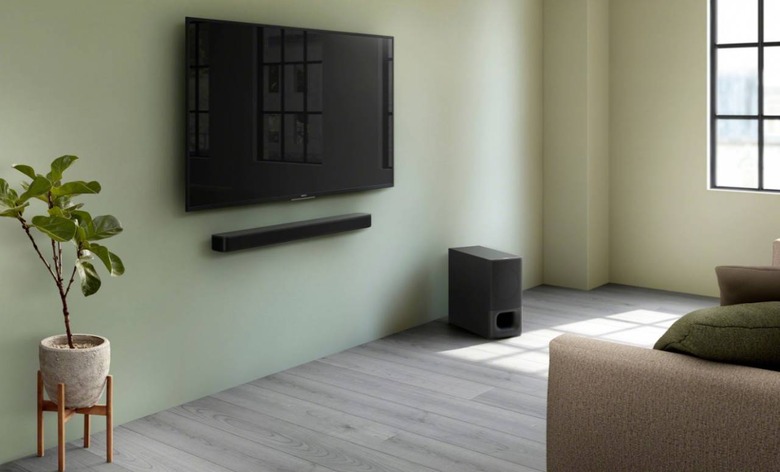 Sony has revealed the pricing and availability for the home audio and video products it announced at CES 2019. The lineup includes portable speakers, a home audio system, wireless turntable, soundbar, and more. The products aren't all launching at the same time, but the wait for certain devices won't be long, with the first batch arriving just days from now.
The majority of products Sony is about to release fall in the audio category, including portable Bluetooth speakers, a large party speaker, TV soundbar, home audio system, and turntable. The first to arrive will be the GTK-PG10 portable wireless speaker ($249.99 USD), GTK-XB72 high-power home audio system ($349.99 USD), and PS-LX310BT wireless turntable ($199.99 USD) in mid-April.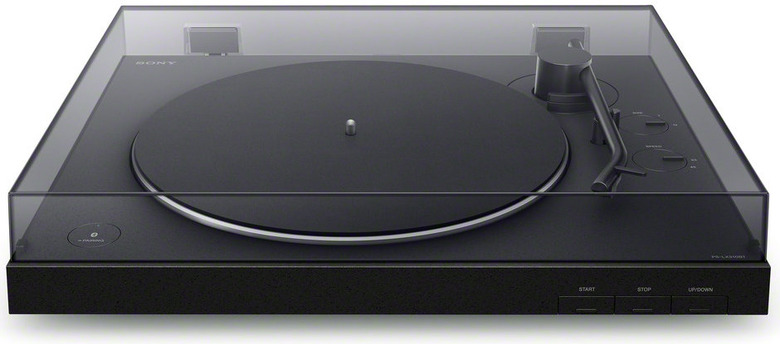 Following soon after in the "end of April," according to Sony, will be the HT-S350 2.1ch soundbar ($279.99 USD) and the SRS-XB12, XB22, and XB32 EXTRA BASS portable Bluetooth speakers ($59.99, $99.99, and $149.99 USD). The EXTRA BASS models are particularly small, lending to their portability, with each model in the lineup adding extra features alongside the higher price tags.
Buyers get an IP67 waterproof and dustproof design with the entry-level XB12, that being joined by shockproof construction in the XB22 and Wireless Party Chain support with the XB32 model. Of particular note is the GTK-PG10 portable speaker (below) Sony will launch this month; it has built-in cup holders and a rechargeable battery that provides up to 13 hours of run time.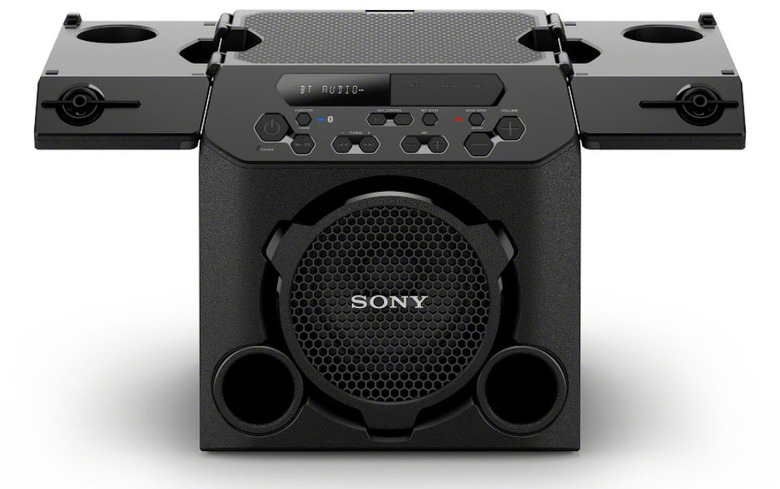 Joining the audio products will be the UBP-X800M2 4K Ultra HD Blu-ray player with HDR10 and Dolby Vision support. This player features wide-format compatibility alongside upscaling technology (up to 60p). Customers will be able to pick up the Blu-ray player for $299.99 USD, but it won't be available until the middle of May.