Sony release first Bluetooth A2DP micro-hifi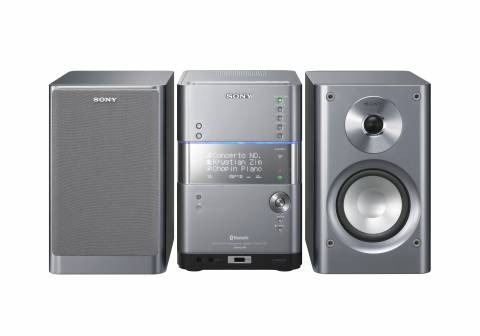 I look upon Sony press releases with a mixture of anticipation and dread.  The first is thanks to the company's long history of innovation and delectably pretty tech, while the second is from fear that they'll use whatever new product being released to launch a rival technology to something already ubiquitous – think MemoryStick, people.  So imagine my surprise and no little relief to see that their new CMT-U1BT hifi features Bluetooth and not some Sony-centric alternative; GreenOverbite, perhaps, or SilverGnashers.
Sony are calling this the first micro-hifi with streaming Bluetooth, and really playing up its capacity for interfacing with portable DAPs.  Long gone are the days when all a micro-hifi was called to do was play a CD or maybe some radio in a kitchen; the CMT-U1BT supports the A2DP Bluetooth 2.0 profile meaning compatible devices can easily play music in real-time through the unit.
For devices without the required wireless support, Sony offer two options; first is a USB port, promising not only digital music transfer but control of the remote device; second is an A2DP Bluetooth dongle which connects to anything with a headphone socket.  They're actually running a promotion where buyers of the CMT-U1BT main unit get the dongle free ("until stocks last" they say, with no hint as to how plentiful or sparse these stocks might be), as well as ten downloads from Sony's iTunes Store rival, Connect.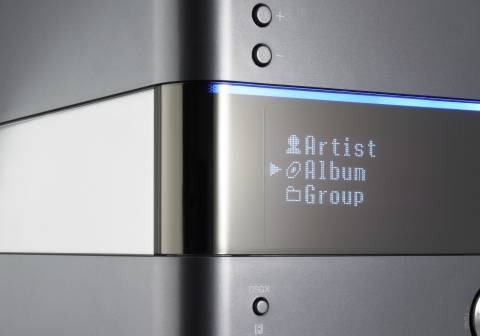 Otherwise, the hifi offers 2x25 watt RMS speakers, vertical slot-loading CD player which supports mp3 CDs, AM/FM radio (what, no DAB?) and remote control.  It can stream any source to Sony's range of Bluetooth headphones.
The CMT-U1BT is available now, retailing for around £250 ($465).
Press Release [Sony Europe]