Sony red PS3 finally leaves Japan, comes to UK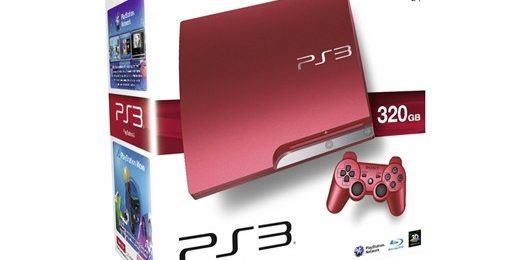 For the first time, a colorful version of Sony's PS3 console is making its way to a country other than Japan. Unfortunately for those in the US, the chosen country is on the other side of the Atlantic Ocean, over in the UK. But hopefully that might mean that Sony has plans to release a special-colored PS3 in other regions of the world as well. After all, "piano black" can only be exciting for so long.
It is the same as the black 320 GB model, but it's red. It also comes with a red controller. It will launch in the UK on April 27 for around 250 GBP (approximately $400). It marks the first time that Sony has offered a colored PS3 in an English-speaking region. In Japan, however, the company has been offering special versions of the console for years. It's just like any other console; other regions, especially the US, always get shafted.
There has been no indication that the red model will be making its way stateside after it comes out in the UK. In addition, other colored models of the PS3 will not be making their way to the UK. So perhaps this won't lead to anything else, but at least it's a good sign that Sony is looking at ways of shaking up the market.
[via Joystiq]