Sony Reader PRS-700 announced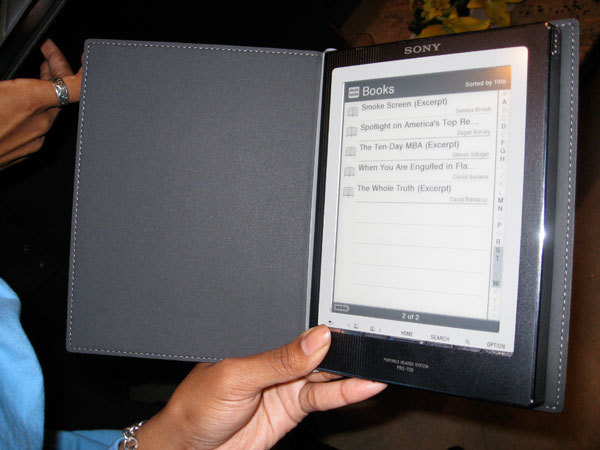 While portable eBook readers haven't exactly taken the world by storm, there is a demand for them and a growing market. Sony just announced their latest e-ink reader, the Reader PRS-700 this evening and it's quite pricey.  
The Reader does have a touchscreen, which is a definite change from the old model. This makes it so the display is roomier, which allows for note taking, highlighting and more. You can also use a stylus, which is convenient. The navigation buttons have been removed as well.
What's good about this is the screen can afford to be larger now, making reading on the device much more like reading an actual book. And though usability has gotten better, this device lacks EVDO and other wireless functionality which the Amazon Kindle has and costs the same. You can get the Sony Reader PRS-700 for $400 starting in November.
[via Gadget Lab at Wired]